Storj is working to provide decentralized cloud storage in a gambit to provide a network free from censorship and monitoring. The key to this concept is for a peer-to-peer network to allow users to store their data on other people's computers in a distributed manner. This isn't exactly breaking the mold. Peer-to-peer cloud storage networks, such as Symform, have been around for years. However, Symform requires users to donate their own capacity in order to join the network, while Storj is offering to just buy spare capacity from anyone.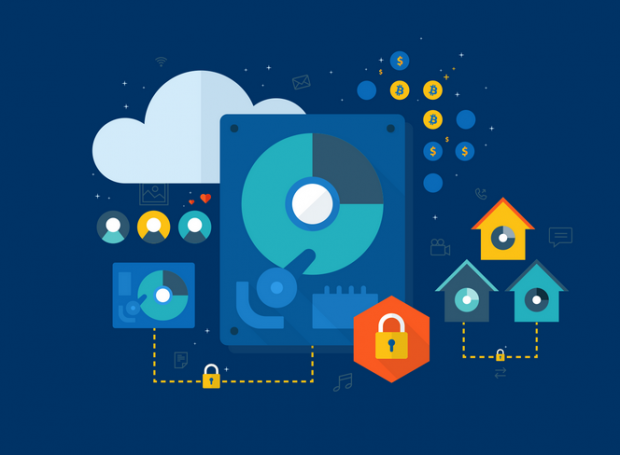 Storj has already raised roughly $215,000 through crowdfunding, but the donations were in Bitcoins, so that amount is subject to price variations. Renting out free drive space is purportedly easy, the person renting space simply installs software that receives files that have been split into easily digestible encrypted chunks. Data is then stored from other computers on the network, and is distributed in a parity-like scheme across multiple locations to provide access even if one user drops off the network.
Unfortunately, there are a slew of reasons to be skeptical of just renting out your free drive space. First, in order to receive payment the the HDD landlord has to cash out the payments in Storjcoin X, a digital currency similar to Bitcoin. Storjcoin's can be traded for cold hard cash, but noting the growing pains of several other digital currencies, HDD landlords may find it hard to get a reliable amount when converting the coins to cash. And thats just the tip of the storage iceberg.
Another immediate issue resides in bandwidth caps. Most users are limited to a finite amount of internet access each month. Users dumping, retrieving, or altering files, will require bandwidth consumption, which might the landlord over cap limits.
Another problem resides in the type of data that is stored on the HDD landlord's computer. The whole point of the Storj network is to provide a service for those seeking solace from censorship and monitoring, which is likely to attract unsavory characters. The data is transferred in encrypted form, but encryption isn't unbreakable. In the event of an investigation the person renting out their HDD space could find themselves in a bad situation. Storj acknowledges there is an issue with the inevitability of illegal content, so they have added a 'greylist' that users can opt in or out of. The problem is the content that is added to the greylist. Users surely won't disclose they are sharing child pornography, for instance. This would require Storj to monitor stored data, which totally invalidates the entire concept of an unmonitored network.
These types of networks have been tried before, and some are marginally successful when using different models. Only time will tell if Storj can turn this into a profitable business, and the tie-in with Storjcoin X seems to be geared to spread the word and increase adoption of their digital currency.