Malaysia bans 'Achmed The Dead Terrorist', Jeff Dunham creates brother
Ventriloquist side steps ruling by putting a beret on Achmed's head and calling him 'Jacques'

Published Sun, Jan 11 2015 10:42 PM CST
|
Updated Tue, Nov 3 2020 12:11 PM CST
Ventriloquist Jeff Dunham is known worldwide for his character Achmed the Dead Terrorist, but what happens when a nation becomes sensitive and expressly prohibits him from performing with the character? Well, Dunham gives him a beret, an accent and a new name and continues the performance regardless!
Dunham said that Malaysia's Ministry of Culture and Arts requested that his act be changed for local sensitivities, including his name, likeness, references to virgins or Muslims. Now released on DVD, the footage from the performance from last May can now be enjoyed. During the setup, Dunham notes:
"While I respect the wishes of our host country, I'm also an American and a firm believer in the freedom of speech. On the other hand, I wanted to avoid Achmed and I getting thrown in jail and being caned. So let's just say that the character that took center stage in Malaysia was strikingly familiar to all in attendance, but it was a last-minute twist that became the highlight of the entire tour. Who knew Achmed had a brother?"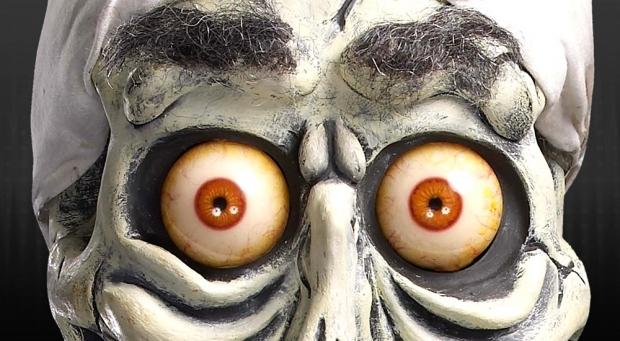 The performance can be purchased on Amazon here.
Related Tags