Samsung 850 EVO mSATA and 850 EVO M.2 Spotted
Samsung 850 EVO mSATA and 850 EVO M.2 Spotted at CES 2015.
Published Wed, Jan 7 2015 9:26 PM CST
|
Updated Tue, Nov 3 2020 12:11 PM CST
CES 2015 - We learned today that Samsung plans to release two small form factor products from the 850 EVO product series. This news comes on the heels of Samsung's new portable USB 3.0 SSD that uses the same 3D V-NAND technology found in the company's successful 3bit per cell 2.5" form factor products.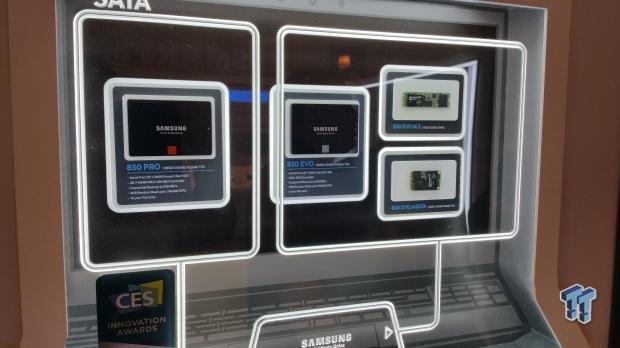 The 850 EVO series won high praise from product reviewers for performance, endurance and warranty length that are all above other products in the price class.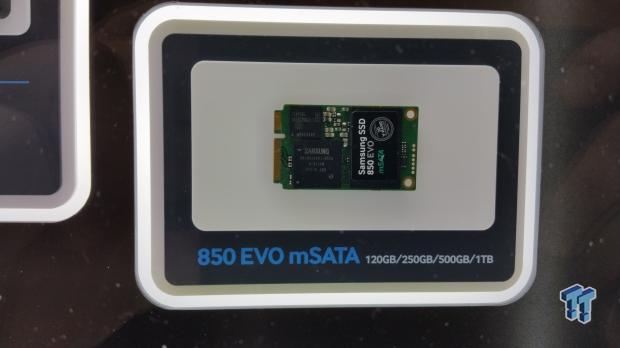 The mSATA form factor gained popularity in notebook and small form factor systems three years ago. There are a number of existing systems in customer hands, many that shipped with smaller, slower solid state drives from system builders.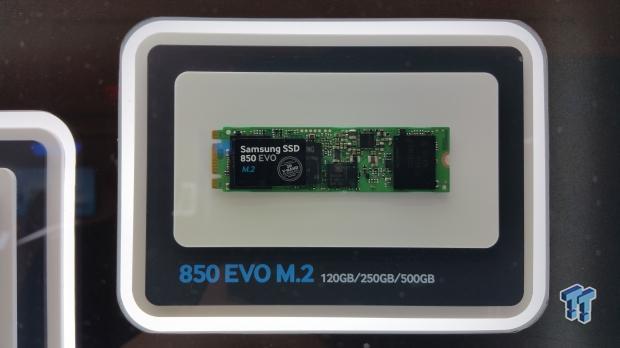 When Intel released the 9-Series chipset, system builders adapted the new M.2 form factor that offers varying size lengths, allowing for more customization at the device level.
From what we can tell, the mSATA model will scale to 1TB of capacity and the M.2 will go to 500GB after overprovisioning. Since neither product is official at this time, the capacity sizes may change. The 840 EVO mSATA scaled to 1TB and is extremely popular with our readers.
Related Tags