New NASA scientific balloon fails after only a short period
NASA's COSI balloon project plummets out of the sky almost immediately, falling short of their 100-day planned adventure.
Published Fri, Jan 2 2015 12:59 AM CST
|
Updated Tue, Nov 3 2020 12:11 PM CST
The freshly designed balloon, said to carry a telescope that detects gamma rays unseen by human eyes, was set off with the task of floating over Antarctica for 100 days - marking it as NASA's longest scientific balloon mission ever.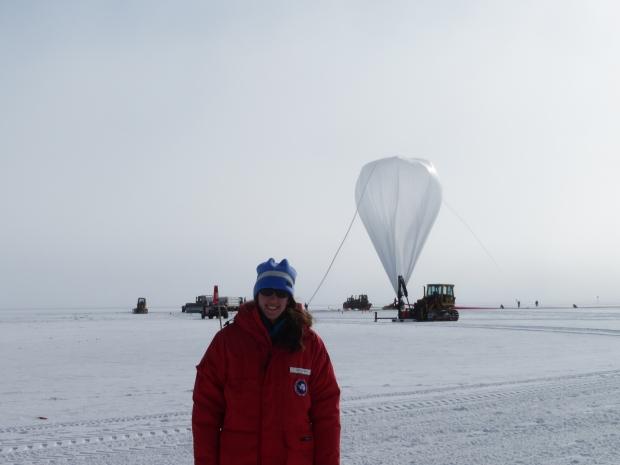 Er, Houston - We have a problem. After only two days of soaring through the sky, the balloon has sprung a leak and plunged back to earth. As according to the COSI '14 Balloon Campaign and Shenanigans website: "I'm saddened to report that the COSI/SPB balloon flight was terminated much earlier than expected. The balloon developed a leak after the first day at float and we decided to increase the chances of instrument recovery this season instead of continuing operations for as long as the balloon maintained altitude."
Currently sitting at 350 miles from McMurdo at an elevation of 8000 ft, this unfortunate situation has seen a daring mission end extremely early. The previous balloon flight mission record sits at 55 days total, with this ambitious mission looking to almost-double this number. Judging by the wrap-up on this website, there are no repair and re-launch plans currently made - it seems like a completely dead project.
This is another installment in a very unlucky series of events for the scientists working on COSI. Originally planned for launch last year, the government shutdown meant the whole 2013-2014 Antarctica research season was put to a halt and back in 2010, their predecessor to the COSI crash landed in the Australian outback.
Here's hoping they can get back on their feet and produce another similar project in the near future. If you want to read more about the project, planning and implementation, you can do so via this website.
Related Tags