GSC Gameworld, original STALKER developer re-opens, announces new game
The original STALKER developer has come out, with a new secret project unveiled.

Published Tue, Dec 23 2014 3:34 AM CST
|
Updated Tue, Nov 3 2020 12:11 PM CST
Most people might have forgotten about STALKER, as it was one of the most interesting and different games of its time, long before Skyrim came in and scooped up the title of 'most awesome RPG ever' title. Well, GSC Gameworld, the original developers of STALKER, are back and teasing their latest secret project.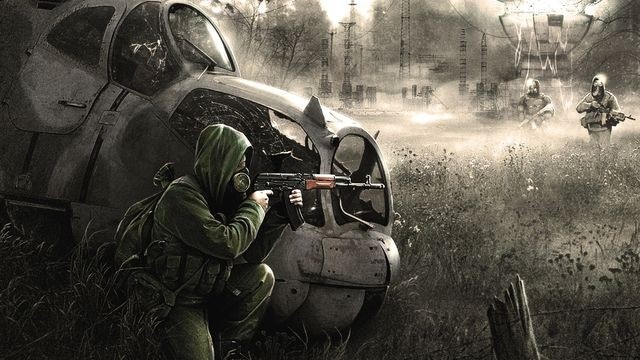 Valentine Yeltyshev who was part of the original GSC Gameworld crew and now the "spokesperson for the studio's return" has said "The market we're in is quite old fashioned. They're not 16 year olds, they're 25-40 years old. We don't think free-to-play is the right model for the game we want to make. So we're making an old-fashioned, full price game, we think our audience will be happy about that. We're expecting a lot of our old audience!"
He talked with Gamesindustry.biz, spilling the beans on GSC Gameworld's closure back in 2011, to the fact that West Games is trying to fund a successor to STALKER through Kickstarter. Talking about West Games' title, he said "I don't really know enough about them, but the story is quite funny. These guys were basically promoting themselves as being the STALKER team, that they were working on STALKER, but that's not true. When we were working on STALKER 2, we were also planning on releasing a browser game based on STALKER so we could keep the audience engaged until released." He continued, saying "That project was never finished. There were mistakes. But the guys at West Games, that was the STALKER project they were working on - a Flash game. So when they promoted themselves as having worked on STALKER, I was quite surprised."
It doesn't look like West Games' STALKER Apocalypse will be funded, with the team requiring $600,000 and only securing $15,000 of that with another 79 days to go. Yeltyshev added "We would definitely win the legal action against them, but we won't start it. They used a lot of the ideas from STALKER... I don't know what they were thinking, starting that. I haven't heard from them for quite a while."
Related Tags