Addonics releases ultra-fast portable HDD/SSD readers
Their new portable systems may see a change in the way that people transport high-load and large-sized projects.
Published Tue, Dec 9 2014 8:57 PM CST
|
Updated Tue, Nov 3 2020 12:12 PM CST
Coming out of San Jose, CA - Addonics Technologies has recently announced their UDD25, a pocket-sized device family that can read multiple data storage devices ranging from 2.5-inch HDD's to CF Cards.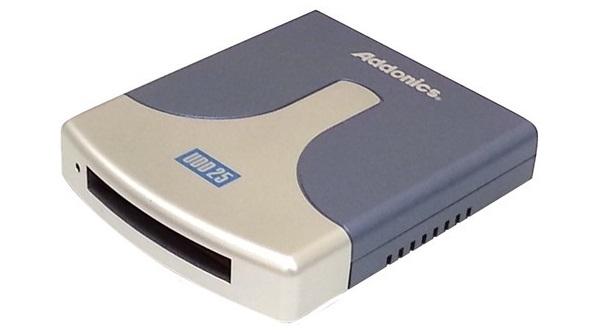 Said to provide the user with up to 6Gbps in both internal and portable versions, Addonics also claims support for write-protected devices that support read only. Their external Pocket UDD25 model can read/write to 2.5" SATA drives at the same speeds that any normal internal drive could, the same being said for their internally mounted option - which can be sat in your case in any 3.5-inch drive bay. Both of these models connect through a USB 2.0 or 3.0 port.
When connected to an eSATA 3.0 port, these devices claim a peak transfer speed of 6 Gbps, lowered slightly to 5 Gbps if you're utilizing a USB 3.0 connection. With new products like this on the market listed for a low $45, alongside SSD's reaching an ultra-low pricing structure, don't be surprised to see some people using this kind of technology to start transferring data compared to your standard 500 GB+ pre-built HDD enclosure. Not only is this smaller and lighter, it's going to be a lot faster too.
I remember back to my high schooling period, when flash drives were uncommon, I would use a CF card reader with a 32mb card installed to transfer my data around - what's stopping you now using a super-cheap 120GB SSD to take your high-capacity projects to school? This could work wonders for working on projects like housing design or 3D modelling tasks.
Both the internal and portable devices are available now from Shop Addonics and major retail stores including Amazon and Buy.com.
Related Tags