The Ninja Sphere by Ninja Blocks lets you control your house with ease
The Ninja Sphere allows you to easily control household systems through a stylish looking unit placed anywhere in your home.
Published Tue, Dec 9 2014 1:04 AM CST
|
Updated Tue, Nov 3 2020 12:12 PM CST
Robots aren't yet taking over, if you want to enjoy your time in your house before this happens - maybe the Ninja Sphere is for you.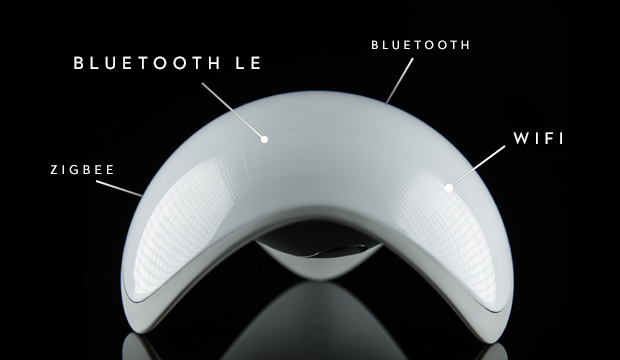 Developed as a small Australian start-up, Ninja Blocks has proudly presented the second installment of their product - said to help you control simple house functions with ease, expanding the controlled devices to almost anything that you wish (compatibility required however).
The Ninja Sphere can be placed as a center piece on your lounge room coffee table, stylish in design and not too big in structure this new device can turn on and off the lights with a simple tap, swiping your hand over the surface will allow you to change which device is controlled, tap again and this piece of technology will now be told by the sphere to turn on or off.
We were first made aware of the Ninja Blocks by News.com.au who reported on their first device - cleverly setup to send a text message to your phone every time someone pressed a $6 radio connected doorbell. You can set it up to send you an alert if someone is breaking and entering your residence or simply just use to to turn your air conditioning on and off.
Ninja Blocks are said to be developing Netflix and YouTube compatibility into their Arm Cortex-A8 powered device, alongside targeting Parrot's Flower Power plant sensor which will give the ability for you to tap the device and download garden plant data. But wait, there's more! Soon you'll be able to control your Google Chromecast dongle, allowing the Ninja Sphere to play, pause and alter the volume on your television.
Available for $329 AUD, this device was part of a successful kickstarter campaign gone viral - we can't wait to see what other functionality they will provide all controlled through this fancy sphere and your iOS/Android device.
Related Tags