Patriot makes unannounced re-entry to SSD market with new Torch Series
Patriot stopped developing new consumer SSDs several years ago, but have made an unannounced re-entry into the SSD market.
Published Wed, Dec 3 2014 11:16 AM CST
|
Updated Tue, Nov 3 2020 12:12 PM CST
Patriot Memory was one of the early pioneers in the consumer SSD market and had several successful product lines. Patriot backed away from the SSD market as competition became stiff and the market consolidated. They never really gave a reason, but the SSD market is brutally competitive and margins are shrinking. They still have three models listed on their site, but these are older models with SandForce processors. New controller manufacturers, such as Phison and SMI, have begun to experience success. These controllers allow smaller SSD players without NAND fabrication capability to compete with leading SSDs from the fab-enabled behemoths.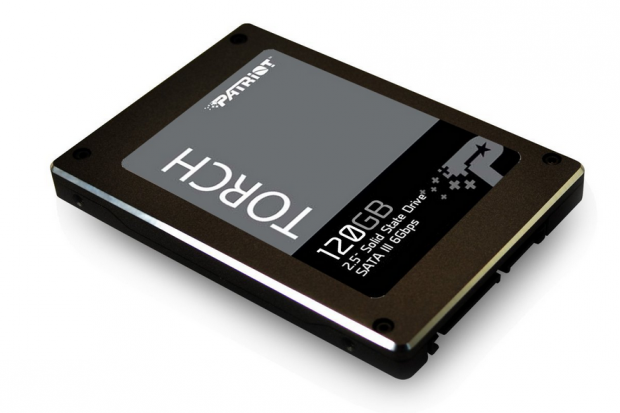 A new unannounced Patriot SSD recently popped up on Amazon. The Patriot Torch is available in capacities of 120 and 240GB, and features a Phison controller. The Torch is outfitted with 16nm Synchronous NAND and features 555/535 MB/s sequential speeds. There is precious little information available on the new SSD, such as random performance and endurance. We do know the SSD features a three-year warranty and sports a 6Gb/s SATA controller. The SSDs are competitively priced, but the relatively small capacity points may be leading the way for high capacity versions.
There is no word on accessories or any toolbox-type applications available for the SSD. Patriot may be testing the waters with this new SSD, and hopefully they can expand it out into larger versions as well.
Related Tags