Anonymous releases dox with KKK leader's credit card info, SSN
The KKK is losing a battle of online wits with the Anonymous hacker collective.
Published Thu, Nov 27 2014 12:12 AM CST
|
Updated Tue, Nov 3 2020 12:13 PM CST
Anonymous has continued its #OPKKK campaign against members of the Ku Klux Klan in Missouri, after the group brazenly challenged the hacker collective online. The @KuKluxKlanUSA Twitter account was compromised last week, and the hacking fun was only beginning for Anonymous.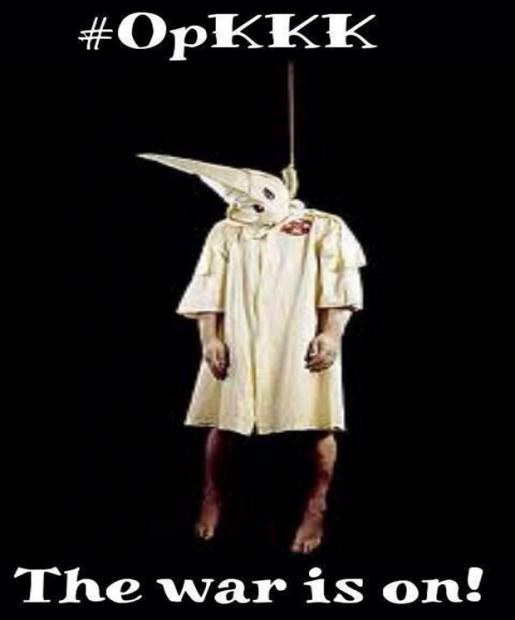 I won't link directly to the dox page, but it doesn't take much imagination into how one would easily find the information posted online, courtesy of Anonymous. Frank Ancona, the "KKK Imperial Wizard," had his address, phone number, Social Security number, credit card information, and other personal information - with the dox also targeting his wife - posted online.
Anonymous also might target government websites and infrastructure in Missouri to respond for the Grand Jury failing to indict Officer Darren Wilson: "We find it disturbing that you, the grand jury, have chosen this patch as everyone will not choose to stand calm and let you choose to let him walk free. As you've seen all the riots and businesses, police cars, etc., being burned down while Anonymous shall target any Missouri government or bank sites now, so you better increase your security because we're here and we're not going to stand by and watch you let this man walk free."
Related Tags