Apple Mac's pirate flag remade for resale
Susan Kare re-paints Apple Mac skull flags for a pricy re-sale.
Published Sun, Nov 23 2014 11:25 PM CST
|
Updated Tue, Nov 3 2020 12:13 PM CST
30 years later, Susan Kare has listed reproductions of the famous Apple Mac Pirate Flag on her website for sale. Originally flying back in 1983, these hand painted copies will be sold at a price of up to $2,500 US.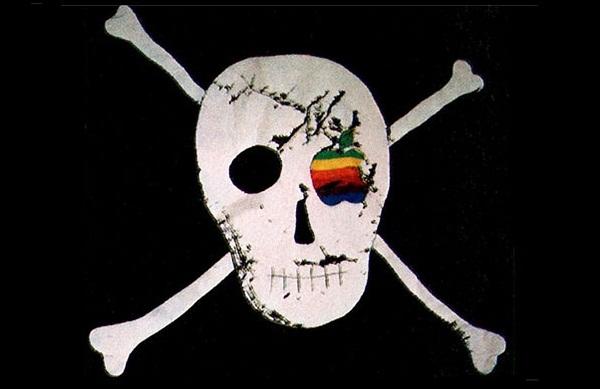 Kare was originally assigned the painting of this flag near the beginning of Apples existence, the design said to be inspired by a slogan of the late Steve Jobs to inspire his team. It was an amalgamation of three sayings tied into one and read: "Real artists ship. It's better to be a pirate than join the navy. Mac in a book by 1986."
Steve Capps, a Macintosh programmer suggested that Jobs convert this into a symbol - a flag. The birth of this object has been described as: "LA few days before we moved into the new building, Capps bought some black cloth and sewed it into a flag. He asked Susan Kare to paint a big skull and crossbones in white at the center. The final touch was the requisite eye-patch, rendered by a large, rainbow-colored Apple logo decal."
The reproduced flags on offer are personally hand-painted and will be available in 3 x 5 foot or 4 x 6 foot sizing options, coming in at $1,900 US and $2,500 US respectively. A price not for the feint of heart, a true Apple fan only need inquire within. We've been warned that these flags have no weather protection and are suggested to be stored inside - not flown on your personal ship.
Related Tags