Valve tells Early Access developers to 'lift their game'
Valve instructs their Early Access approved developers or provide more reliable content, gameplay and updates.
Published Fri, Nov 21 2014 7:36 AM CST
|
Updated Tue, Nov 3 2020 12:13 PM CST
Valve has made the 'PC Master Race' proud, sending out an updated set of Early Access rules and guidelines to supported developers earlier this week. This is said to ensure that they 'set proper expectations' of their game when customers decide to utilize this offering.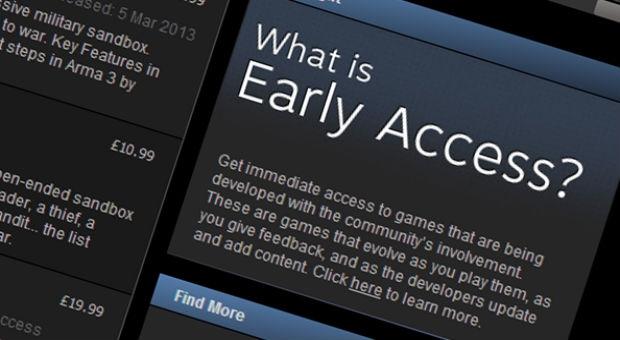 This announcement has reportedly come around due to users being generally unhappy with Early Access protocols and offerings. It's been claimed that developers have been releasing Early Access games before fans felt they were properly complete or have stopped development on the game all together - meaning Valve had to remove them from their Steam platform. Giant bomb originally released this information to the public which follows an interesting report that claims most Early Access games still function in BETA even after 20 months have passed, alongside this only 25% of games have been fully released.
This seems like not only a way for Valve to ensure customers are happy with the games that they are playing, but for developers to actually carry out the purpose of Steam Early Access which is quoted as by Wikipedia: "Early access, alpha funding, or paid-alpha is a funding model in the video game industry by which consumers can pay for a game in the early stages of development and obtain access to playable but unfinished versions of the game, while the developer is able to use those funds to continue work on the game."
Related Tags