Omni-directional single-person speaker on Kickstarter
Innovative company Sound Lazer bid to Kickstart-ers to help them build their new single-direction speaker systems.
Published Fri, Nov 21 2014 5:27 AM CST
|
Updated Tue, Nov 3 2020 12:13 PM CST
"Snap" is a directional sound system, utilizing ultrasonic sound to carry waves in a straight path toward the listener meaning that any others not standing in the exact direction of this speaker will not be affected.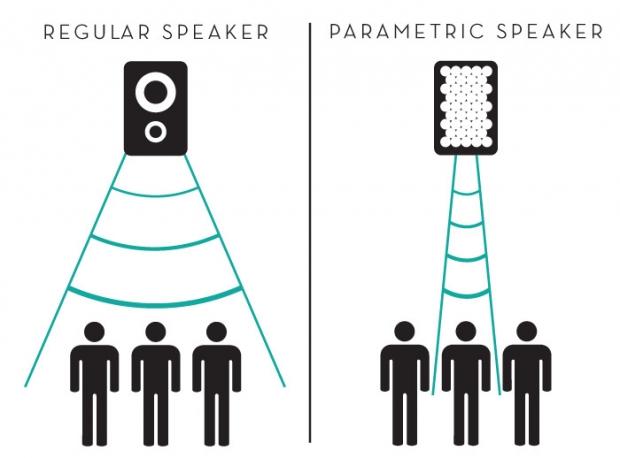 Regular speakers distribute sound in a cone shape and alongside bouncing off objects in a room, allowing multiple users to listen to the same sounds in unison - you know, like a party. What we've got here is a parametric speaker, which through the methods displayed above, allow just one user to easily listen to sounds without disturbing others.
Think about it this way. Forget your headphones on the bus, plane trip or library study visit? Not to worry, set up your parametric speaker (or laptop with them already installed) and blast your hardstlye or death-metal away without getting in trouble from those around you. Developers have claimed that Snap is not their first directional speaker, saying that other models have been developed coming in at around $275 US retail price. Also due to Snap coming as a bunch of accessories, the users must assemble their own device.
Set for release in February 2015, Snap can be found on a rapidly filling Kickstater campaign.
I can't wait to get my hands-on some sound provided by lasers!
Related Tags