Aussie ISP iiNet blames customer problems on line owners neglect
iiNet pins customer connectivity issues and slow line speeds on line providers Telstra, claiming they won't fix their issues.
Published Fri, Nov 21 2014 3:43 AM CST
|
Updated Tue, Nov 3 2020 12:13 PM CST
Just this week, iiNet's chief executive David Buckingham accused Telstra of failing to maintain its copper line networks, resulting in many customers experiencing connectivity and speed issues across Australia.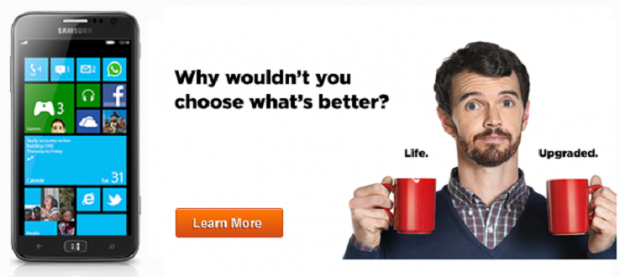 I know what you're thinking straight away - "copper, what the hell?". Unfortunately for Australians, Telstra owns almost all of the phone and internet infrastructure - so when another company like iiNet wants to provide these services to consumers, they must do so through Telstra's existing lines. The claim here is that iiNet is not to fault for their poor performance as of late, but it's Telstra's issue - basically 'passing the blame' onto the older brother.
Theories have emerged that Telstra are refusing to maintain their copper network because it is set to be sold to the government as plans ramp up for the 'National Broadband Network' (NBN) to be implemented - this is developed into either 'Fiber To The Node' (FTTN) or 'Fiber To The Home' (FTTH) depending on where you are located.
A shareholder of iiNet who was present during their annual general meeting last Tuesday afternoon commented "The network that Telstra owns around Perth is pretty much a mess and the Telstra technicians seem only to be prepared to patch it up, they're told they can't replace it in a wholesale manner," and "My neighbor has lost his land-line eight times in two years and I've lost it five times in two years." - further adding that he wants Buckingham to pressure Telstra into fixing their issues as soon as possible.
Buckingham stated that he has personally written to Telstra's Wholesale Business Managing Director as recently as two weeks prior, with no specific advancements as of yet. Adding to the conversation, he commented: "Telstra naturally is un-inclined to spend lots of money on maintaining that copper right now when it essentially is going to give some kind of access or ownership ... to the NBN, which is frustrating".
Telstra's sale of lines toward the NBN is rated at $11.2 billion and their non-upkeep of said lines is certainly something of concern. Telstra generally have a rather bad 'rap' among Australian culture, known as being historically slow to fix their issues and unresponsive when asked for adequate customer support. The internet is already bad enough here in Australia, here's hoping they'll start the repairs soon.
After this information was made public, Telstra's Regulatory Affairs Executive Director Jane Van Beelen simply released a statement which simply read: "No it's not [true]". We will continue to report as the story develops.
Related Tags