Indian govt. orders Internet service providers to block porn sites
Without any specific reason, the Indian government orders Indian-based internet service providers to block porn, followed by imagine and file sharing sites.
Published Tue, Nov 18 2014 3:02 AM CST
|
Updated Tue, Nov 3 2020 12:13 PM CST
The Indian government has decided to go on a blanket ban spree by making all the Internet service providers in the country block access to 39 websites. Most of these websites are not only porn sites, but also free image and file hosting websites.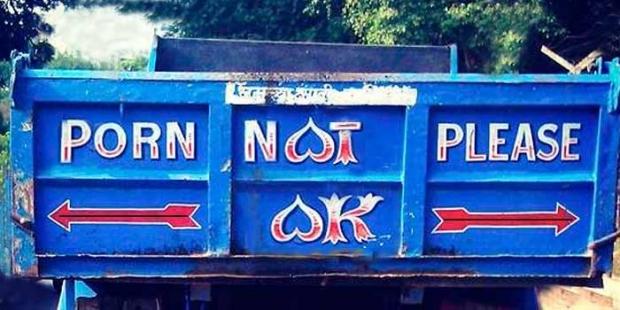 While viewing porn in India isn't illegal, the distribution and watching child pornography is banned. What should be noted is that these websites and the content providers/owners are hosting it outside of India where are governed under their respected country's laws, such as 18 USC 2257 where producers are required to point out that all models are at least over 18 years of age. The Department of Telecom isn't very clear about the imposed blanket ban, but it does display the message "this website has been blocked until further notice either pursuant to court orders or on the directions issued by the Department of Telecommunications".
Some deem that this is an abuse of power as there are no actual laws in the IT act where the Indian government can force Indian-based internet service providers to block porn sites along with the image and file storing websites. Sunil Abraham of Centre for Internet and Society said, "There is a possibility that government is interpreting some sections of the IT Act to suit its purpose but I feel that is wrong and should be challenged in the court by ISPs if they care about the rights of their users."
Indian service providers have a different opinion. The president of Internet service providers association of India, Rajesh Chharria said that it's not possible for them to do as they are licensees who have to operate their business under the law. He also added, "But I feel ideally the government should ask the people who have produced objectionable content to remove it from the web if these people are in India. If they are outside, the websites should be blocked at the international cable landing stations. Involving 150-odd ISPs to implement an order is not the right way to do it."
Many folks in India might remember a parody video from AiB about how India reacts to ban on porn. Who knew that roughly after a year since the video is out, the Indian government would start its plan of a blanket ban. In any which case, ban on porn might be futile considering that there are ways to access such content, including access via VPN. Not talking about the specific reason for blanket ban for any reasons leads to ignorance and inefficiency of tackling actual concerns if any. In a country that is considered as the largest democracy in the world, a blanket ban is a concern.
Related Tags