Ubisoft says it would delay Assassin's Creed 'if it's not good enough'
Ubisoft says that it would delay the release of a game if the quality of it was in question, obviously forgot about Assassin's Creed: Unity.

Published Mon, Nov 17 2014 3:03 AM CST
|
Updated Tue, Nov 3 2020 12:13 PM CST
Ubisoft has had a hard week, with the troubled launch of Assassin's Creed: Unity causing some serious headaches, but now Ubisoft North American President, Laurent Detoc, has sat down with IGN to have a chat, with some interesting things being said. The thing is, this chat happened nearly a year ago, so don't be fooled that this was a recent chat.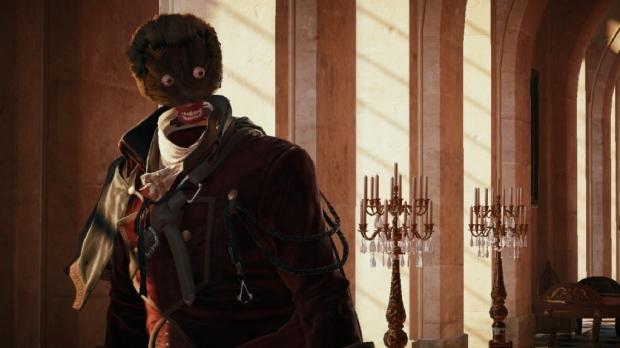 Detoc told IGN that the company would break its annualized schedule for Assassin's Creed "if it's not good enough". Detoc continued: "If we think we've ended up with a 70 percent Assassin's Creed game, we're not going to ship it. That damages the brand. I'm not going to give you the names of products, because you know them as well as I do, but if you start to make games at 70 percent, even with a big brand, eventually people are going to change their mind about that brand. They won't want it anymore. That's what saves the recurrence. There are 30 million people or so who have been playing Grand Theft Auto. Last year, to pick a round number, we had about 10 million people playing Assassin's Creed. When we come up with an Assassin's Creed the next year, there's another 10 million brand new people who might be interested in the new setting, because of the new history, or the new naval battles and the pirates. It's a variation on gameplay from even last year".
"You bring something fresh, but you have to bring quality too," he added. "There's a lot of people who can play your game. We have fans who come back to the franchise and we're very thankful for them, because we think we're giving them a good game to play, and they give back to us when they buy it. But there's a lot more people out there who we can sell games to. I like to think that we don't delay everything. It's the reason for the delay that really matters. It's a lot easier to predict the release of an Assassin's Creed, because we understand what it takes. It's a lot easier to predict a franchise that has more recurrence, for sure, than a new IP".
Now considering this was a year ago - Ubisoft needs to sit down with itself, and have a very big think. I would say AC:U is "70%" of an AC game, with Detoc promising they were "not going to ship it" if it wasn't ready. AC:U is clearly not ready, so whatever quote comes from Ubisoft from now on, can be bought back to this place - where we know the difference between saying, and doing, is very large. Marketing and PR 101 for Ubisoft, really.
Related Tags