PS4 vs. Xbox One: Let the holiday pricing battles begin
Who is going to win the holiday console battle, Microsoft (Xbox One) or Sony (PlayStation 4)? Here are some thoughts on the subject.
Published Wed, Nov 12 2014 10:20 AM CST
|
Updated Tue, Nov 3 2020 12:13 PM CST
This holiday season the PlayStation 4 and Xbox One, two of the most powerful consoles in gaming history, will compete for gamers' attention. Microsoft has been trailing in sales throughout the last year-according to BetaNews, 3.3 million PlayStation 4s have shipped in the last quarter , whereas Microsoft has only shipped 2.4 million combined Xbox 360 and One units. This holiday season, both console giants will offer bundles in an attempt to climb to the top of the hill. Here are some of the upcoming holiday deals for the PlayStation 4 and Xbox One.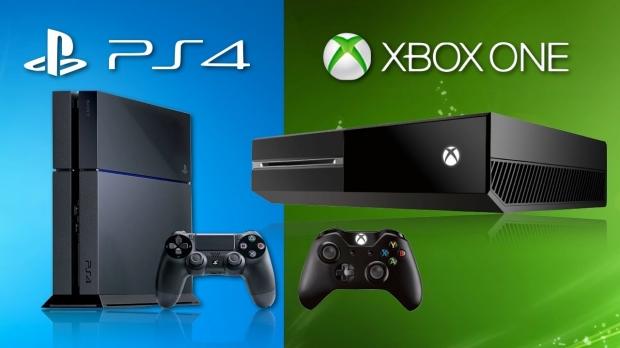 Black Friday Comes Early
While both consoles will be offering great bundles this holiday, Microsoft isn't wasting any time offering a discount on their console. IDigitalTimes reports that Microsoft is offering a $50 discount on the Xbox One from now until Jan. 3. This price drop effects all Xbox One bundles as well, meaning that you can already pick up an Xbox One bundle for between $349 and $449.
Sony hasn't reacted to this price cut yet with its own console price cut, though it is possible that something may be announced in the next few weeks. With their console outselling the Xbox One worldwide, it seems unlikely that Sony will decrease the base cost of the PS4 this year.
Upcoming Bundles
While the base PlayStation 4 probably won't see a price drop any time soon, Sony and video game retailers are offering some incredible bundles this year. For example, Walmart is offering a PlayStation 4 Mega Console Bundle with a camera, controller, and choice of game for $509. The bundle represents a large discount on the various peripherals and games that a serious gamer would be buying in the next year.
Sony's "Destiny" bundle is being sold by several retailers and includes a copy of the best selling title "Destiny" as well as a special edition Glacier White PlayStation 4 console and controller. The irony of this bundle is that Bungie,the developers of "Destiny" are also the developers of the legendary Xbox exclusive "Halo," and while there is a similar Xbox One bundle on the market, it is very likely Sony bundle sales will conquer Xbox One bundle sales this holiday season.
Black Friday Deals
Many retailers are already offering exciting package deals this Black Friday. For example, Dell is promoting an impressive "Grand Theft Auto V" and "The Last of Us Remastered" bundle among their Black Friday deals, according to Polygon. This bundle will retail for $399, and supplies will be limited, so if you are interested you should be prepared to wait in line or be camping in front of your computer. Dell's other incredible door-buster deal is their Xbox One bundle, retailing at $329.99 which will come with "Assassin's Creed: Unity" and "Assassin's Creed: Black Flag" and will be available in stores starting at 6 p.m on Nov. 27.
With both Sony and Microsoft gearing up for the holiday season, there is still the chance that more new and exciting deals will appear in the coming days, but one thing is for certain: Whatever bundles and discounts will be offered on the PlayStation 4 and Xbox One and however this holiday season's console war ends, gamers will be the winners.
Related Tags