Some of Ubisoft's biggest upcoming games vanish from Steam
Ubisoft removes Far Cry 4, The Crew, and Assassin's Creed: Unity from Steam.

Published Thu, Nov 6 2014 6:54 PM CST
|
Updated Tue, Nov 3 2020 12:13 PM CST
Far Cry 4, The Crew and Assassin's Creed: Unity are some of Ubisoft's biggest games coming out this year, and early 2015 have all but disappeared from Valve's digital distribution service, Steam.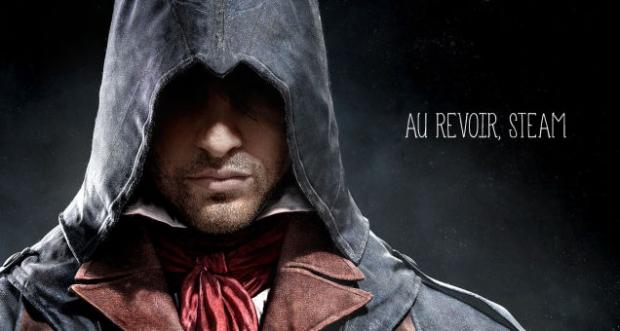 A representative for Ubisoft UK told PCGamesN: "We've been in discussions with Valve about Assassin's Creed Unity but for the time being the game is not available via Steam in the UK". I've just checked Steam here in Australia, and all of those games do not show up, but I did see them just two days ago. This could be because Valve takes a cut of the sales, while Ubisoft has games big enough they'll still sell through their own distribution software: uPlay.
With everything going on surrounding Ubisoft pissing PC gamers off, you'd think the company would be trying all attempts to make up for it, and not dig the hole deeper. This move feels like the company has hired machinery to help dig its hole quicker from a construction company called 30FPS Construction, which would probably have a slogan like: "Digging At 24FPS Is More Cinematic".
Related Tags