CD Projekt Red says no downgrade in graphics for Witcher 3: Wild Hunt
After inumerous discussions and speculations about the game's visual effects and graphics during gameplay, CD Projekt Red responded to restore faith.
Published Wed, Oct 8 2014 10:22 AM CDT
|
Updated Tue, Nov 3 2020 12:14 PM CST
A week ago, CD Projekt Red released few screenshots of its upcoming game 'Witcher 3: Wild Hunt' which created sheer disappointment within many of its fanbase. As a result, CD Projekt Red had to respond to assure gamers that the graphics shown in demo videos which was showcased at E3 2013 and a week-old screenshots are not a final version. An anonymous member on the NeoGAF forums also claimed that the CD Projekt Red and its PR are creating an overblown vision of a game that doesn't exist.
It was also assumed that the preview was going to be as good as the final version. It was also speculated that the game's graphics showed in a NVIDIA PhysX Middleware demo would be the same result in console variants. The demo was displayed to display HairWorks, specifically relating to rendering of hair and fur with PhysX enabled.
CD Projekt Red's Community Manager Marcin Momot said: "Please keep in mind that the game is still in production phase. Certain things are still being worked on. The final version of the game will look better than what can be seen in the latest screenshots - no matter the platform. As you probably know, when publishing screenshots, some of them can be subjectively less appealing than others (depending on one's opinion), that's perfectly normal. The most important thing here is that the game will come out looking gorgeous when we are done working on it. There will be no downgrade."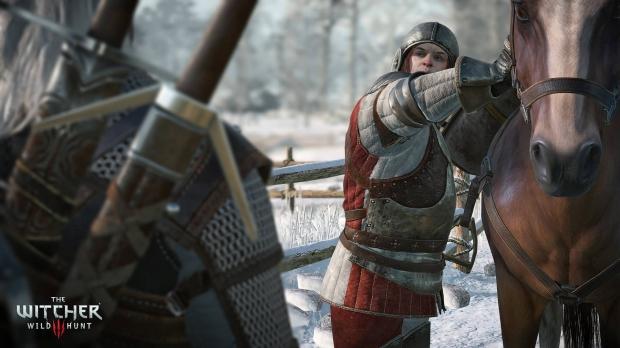 The possibility of graphics rendering on the PC variant similar console counterparts also stirred the hornet's nest, sparking off heated debates and discussions within many well known tech and gaming forums. We hope that this isn't the case, but we'll know for sure once the game is released. In any case, CD Projekt Red had to respond before people jumped the gun.
Witcher 3: Wild Hunt is all set for launch on February 24th 2015 for PC, PlayStation 4 and Xbox One.
Related Tags