EVGA's new GeForce GTX 980 Classified features 1400MHz+ Boost Clock
EVGA drops its cover, unveils the new GeForce GTX 980 Classified, and GTX 980 Hydro Copper GPUs.

Published Mon, Sep 29 2014 2:17 AM CDT
|
Updated Tue, Nov 3 2020 12:14 PM CST
EVGA will soon launch two new GeForce GTX 980 cards, with their two forthcoming GPUs to be two of the most-remembered Maxwell-based GPUs thanks to their power. EVGA's new GeForce GTX 980 Classified and GTX 980 Hydro Copper are fastly different, but are supremely powerful.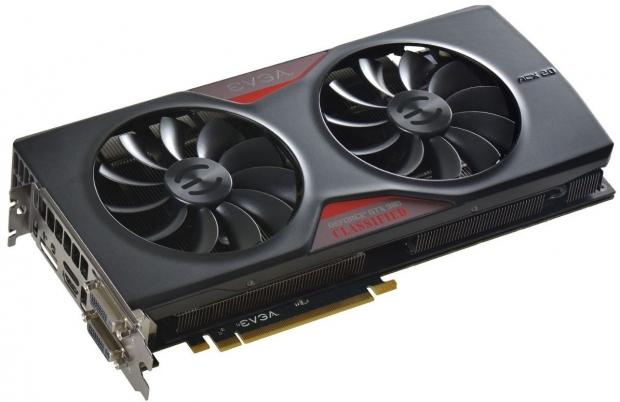 First, we have the EVGA GeForce GTX 980 Classified, which features the latest ACX 2.0 cooler, and a custom-designed PCB that is built for overclocking enthusiasts. The GPU features the same high-density heat sink array that was laid out across the GTX 780 Ti, but offers up a new duo of fans with the ACX 2.0 that should see even quieter operation. Better yet, EVGA's GeForce GTX 980 Classified is a dual-slot card, so SLI setups will be even better than some of the competition. The new Classified GPU features a nice black/grey scheme with a hint of red. But what are we talking about when it comes to clock speeds? EVGA will be providing users with a massive 1400MHz+ Boost clock out of the box, making it one of the fastest GTX 980s available.
The EVGA GeForce GTX 980 Classified will feature the same 2048 CUDA cores found on the rest of the GTX 980s, a Base Clock of 1291MHz, Boost Clock of 1405MHz, and is capable of 2-, 3-, and 4-way SLI. 4GB of GDDR5 memory clocked at 7GHz will also be baked onto the Classified.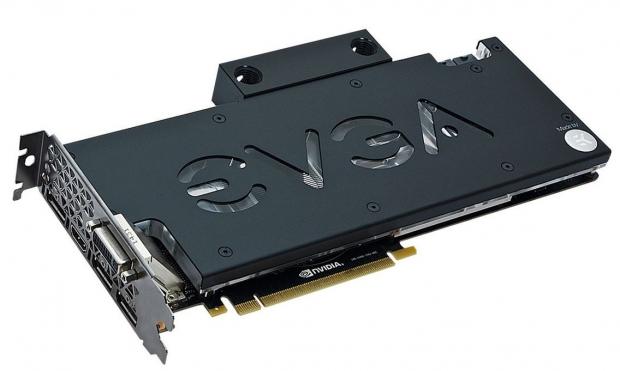 Next up, we have the new EVGA GeForce GTX 980 Hydro Copper, but this GPU is still mostly a secret. This card should be capable of breaking world records for those who use it, but expect more on the Hydro Copper version of the GTX 980 from EVGA in the coming weeks.
Related Tags