ZOTAC unveils a slew of new GeForce GTX 900 series GPUs
ZOTAC amps things up for the GeForce GTX 980 and GTX 970 GPUs, with new AMP! cards and much more.

Published Thu, Sep 18 2014 10:07 PM CDT
|
Updated Tue, Nov 3 2020 12:14 PM CST
NVIDIA has officially launched its Maxwell-based GeForce GTX 900 series, with ZOTAC out of the gate with a bunch of new GTX 980 and GTX 970 GPUs. First off, we have three versions of each: Standard, AMP! Omega, and AMP! Extreme.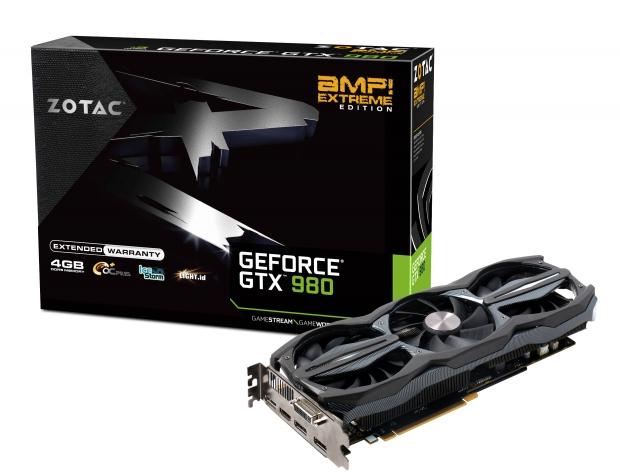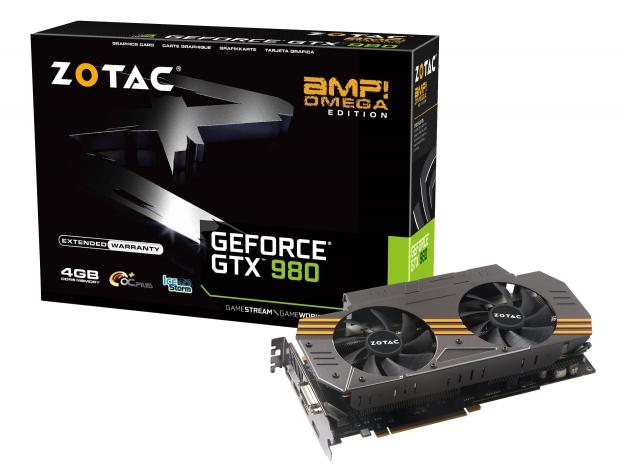 Starting with the ZOTAC GeForce GTX 980 Standard, we have the stock Core and Boost Clocks of 1126MHz and 1216MHz, respectively. The 4GB of GDDR5 RAM is clocked at 7010MHz, with the reference cooler, and the usual three DisplayPort outputs, one HDMI 2.0 and dual-link DVI port. Moving onto the AMP! Omega edition, which cranks the Core Clock to 1202MHz, and Boost to 1304MHz.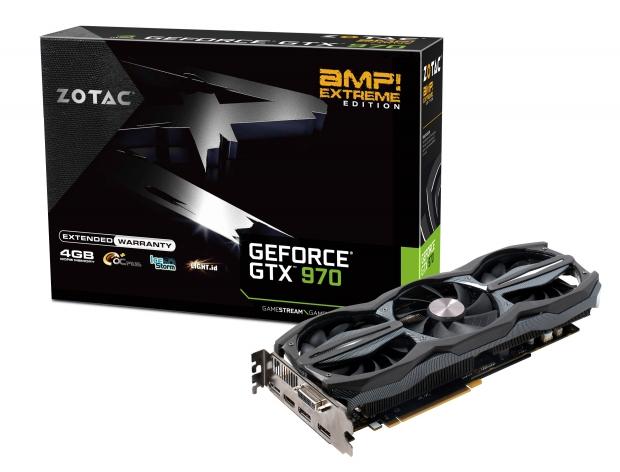 We have the Memory clock up to 7046MHz, the same 4GB of GDDR5, identical display outputs, but the "Dual-fan IceStorm" cooler. Finally, the AMP! Extreme which doesn't have Core, Boost or Memory Clock speeds revealed yet, but we do know it comes with a sexy-sounding "Triple-fan IceStorm" cooler, so expect the clocks on this GPU to be much higher. All three cards have the same number of CUDA cores, sitting at 2048.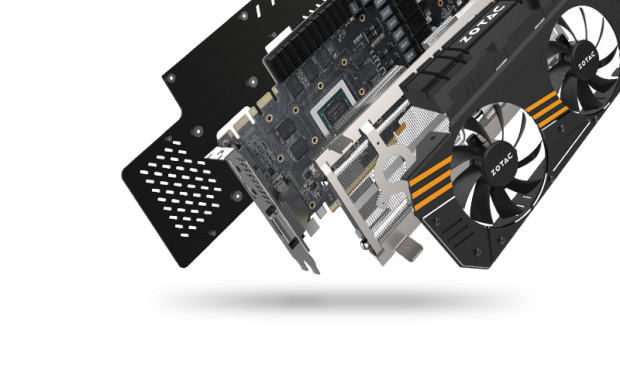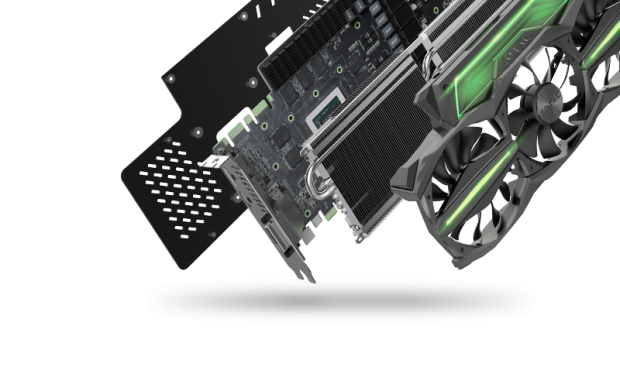 Moving onto the GTX 970 cards, we also have the same three options: Standard, AMP! Omega and AMP! Extreme. The clock speeds are identical to the Standard and AMP! Omega versions of the GTX 970, with CUDA cores down to 1664. 4GB of GDDR5 is still at play, with display connectivity slightly changed. The Standard edition features a single DisplayPort output, one HDMI 2.0 output, and two dual-link DVI outputs. The two AMP! cards feature three DP ports, one HDMI 2.0 and a single dual-link DVI.
We do know the clock speeds on the AMP! Extreme version of the GTX 970, with the Core Clock sitting at 1203MHz, Boost at 1355MHz, and the Memory cranked up to 7200MHz. The ZOTAC GeForce GTX 970 AMP! Omega has the Dual-fan IceStorm cooler, with the AMP! Extreme featuring the Triple-fan IceStorm cooler.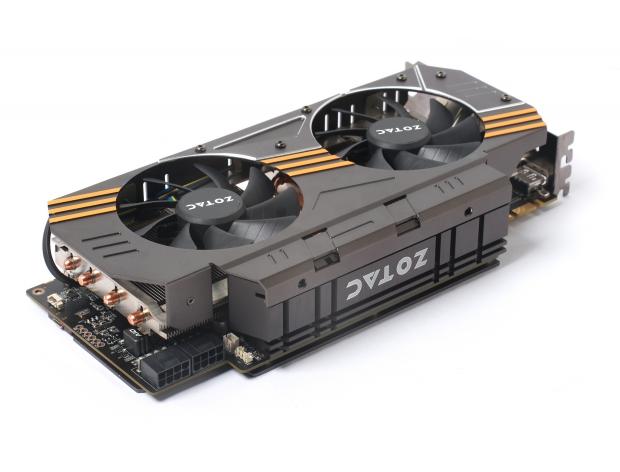 ZOTAC has applied something it calls "ExoArmor" to the AMP! Omega and AMP! Extreme Editions, which helps "channel air and reduce turbulence to smooth out airflow, reduce vibrations and noise". The AMP! Extreme Edition features Carbon ExoArmor, which uses a "water transfer printing technique to give the fan shroud and back-plate a touch of style that resembles carbon fiber".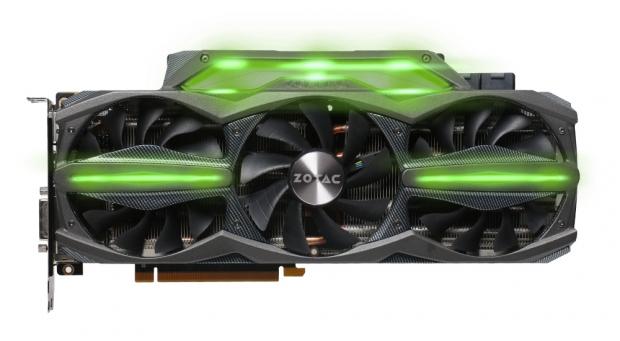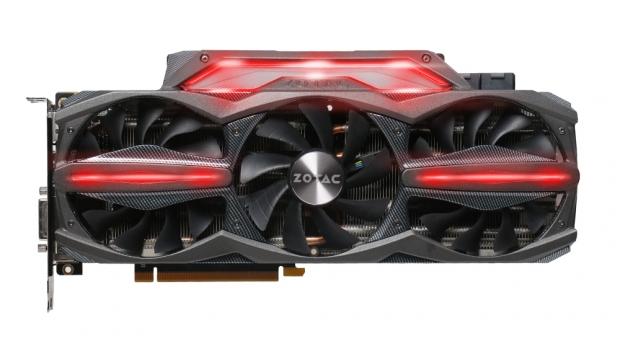 The company has also added a dual-colored lighting system known as LIGHT.id, which "enhances the visual appeal with reactive response that breathe and illuminate green during normal use and red during intensive utilization". ZOTAC has also provided OC PLUS, which is an "exclusive power regulation controller module that communicates directly with the GPU via internal bus and the new ZOTAC FireStorm real-time overclocking software via internal USB interface to bring detailed real-time monitoring intelligence and overclocking capabilities".
Related Tags