Apple bans two dangerous chemicals in overseas manufacturing factories
Apple bans two cleaning chemicals from factories in China, despite only a few factories using them - reportedly within safe levels for employees.
Published Fri, Aug 15 2014 2:43 PM CDT
|
Updated Tue, Nov 3 2020 12:15 PM CST
Following a public investigation and pressure from activist groups, Apple has banned the use of two dangerous cleaning chemicals linked to leukemia and potential nerve damage. The use of benzene and n-hexane in its Chinese facilities drew anger from groups such as China Labor Watch and Green America - 18 of the company's factories weren't using the chemicals, while four were. However, the four factories were reportedly using the chemical solutions within safe limits, but decided to impose the ban anyway.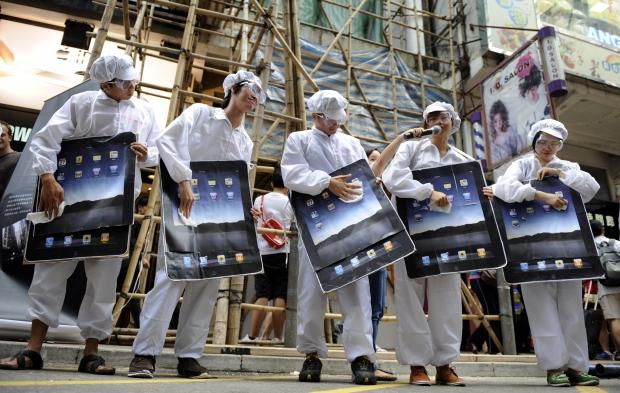 Apple was called out in the past when a factory used N-hexane, which evaporates faster than alcohol, reportedly led to 137 employees being hospitalized.
"This is doing everything we can think of to do to crack down on chemical exposures and to be responsive to concerns," said Lisa Jackson, Apple VP of environmental initiatives, in a statement to the AP. "We think it's really important that we show some leadership and really look toward the future by trying to use greener chemicals."
As major electronics companies are criticized for working conditions of foreign-based facilities, including child labor, unpaid overtime, and work-related suicides, it's refreshing to see changes being made slowly but surely.
Related Tags