NVIDIA supercharges Metro Redux with GPU-accelerated PhysX effects
NVIDIA GeForce GPU owner? Enjoy GPU-accelerated PhysX effects in the upcoming Metro Redux package.

Published Thu, Aug 14 2014 2:28 AM CDT
|
Updated Tue, Nov 3 2020 12:15 PM CST
In just a couple of months time, 4A Games will launch its Metro Redux, which sees remastered versions of two of the most popular first-person shooters of the last few years: Metro 2033 and Metro: Last Light.
NVIDIA is backing this new remastered copy, so on top of the enhanced graphics, countless changes within the game, we can expect GPU-accelerated PhysX effects thanks to NVIDIA's technology. 4A Games have painstakingly changed so much of the two games, with improved geometry, encounters, lighting, and even how levels themselves end and transition.
The biggest change is going to come from Metro 2033, which will receive a graphics engine overhaul, with PnP tessellation, and some gameplay refinements that were found in Metro: Last Light. The PC side of things will see "higher-resolution textures, higher-quality effects, greater levels of PnP tessellation, support for 4K resolutions, and most significantly, re-tooled NVIDIA GPU-accelerated PhysX effects built using PhysX 3.x, the latest version of the critically acclaimed physics software".
Metro Redux launches later this month on August 26 in the US, and August 29 in Europe.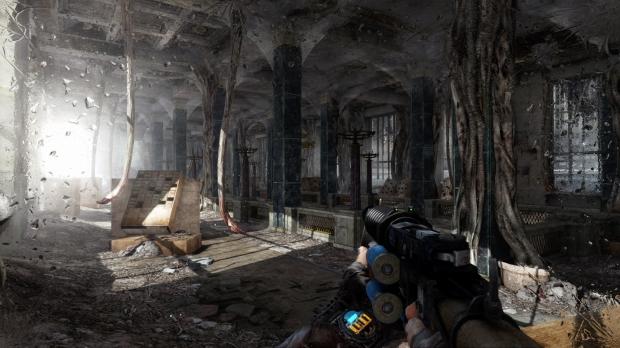 Related Tags