Sony is being sued for falsely advertising Killzone running at 1080p
Sony gets hit with a class action lawsuit over Killzone: Shadow Fall not running at its advertised 1080p resolution.

Published Thu, Aug 7 2014 3:46 AM CDT
|
Updated Tue, Nov 3 2020 12:15 PM CST
Douglas Ladore has submitted a complaint with the California Northern District federal court, where he is claiming that Sony promised 1080p single and multiplayer graphics in its advertisements and interviews for Killzone: Shadow Fall before the game was released in November 2013.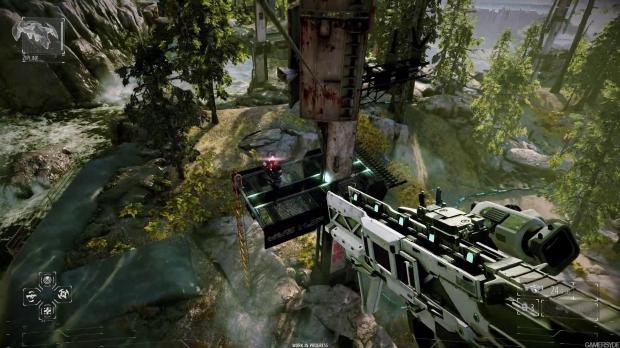 On Killzone: Shadow Fall's packaging, it clearly shows a "1080p HD video output" logo on the back. Killzone's multiplayer renders the game at 960x1080, which is half of the 1920x1080 that "1080p" or "Full HD" is. In order to output the full 1920x1080 resolution, this source image has something called "temporal upscale" applied to it, something that fills the gaps with a horizontal interlace containing pixels from the previous frame. The result is graphical performance that the lawsuit, and reviewers across the world claim call "blurry to the point of distraction".
Guerrilla Games, the developer behind Killzone, along with Sony, took to a blog post to address the concerns of this "temporal projection" method. The companies said that it provides "subjectively similar results" to rendering at the full 1080p resolution. Ladore's lawsuit wasn't happy with this, where he argues: "While this reconstruction technique might be novel, it is decidedly not the 'native 1080p' Sony promised". But was anyone hurt from the result of this resolution downgrade in Killzone? Not directly.
Ladore argues that he was hurt, drained of his $50: "Had Plaintiff known that Killzone's multiplayer mode was not running at a graphics resolution of 1080p, he would have not have purchased Killzone at all, or would have paid substantially less for it". Ladore is claiming that Sony has falsely advertised Killzone, breached its warranty on the game, of fraud, negligent misrepresentation, and unjust enrichment. The complaint seeks: "restitution in the form of disgorgement of all revenue derived from sales of Killzone: Shadow Fall" as well as "all economic, monetary, actual, consequential, statutory and compensatory damages caused by Defendant's conduct, and if the conduct is proven to be willful, award Plaintiff and the Class exemplary damages".
Related Tags