An artificial leaf could be the future of space travel
Space travel requires oxygen, so the future of traversing the sea of stars could be an artificial leaf that converts water and light to oxygen.

Published Wed, Jul 30 2014 3:25 AM CDT
|
Updated Tue, Nov 3 2020 12:15 PM CST
Space travel has a variety of restrictions, especially when it comes to humans making that trip across the sea of stars. Humans rely on oxygen to live, and so do other things like trees and plants.
Julian Melchiorri, a graduate from the Royal College of Art, has created the very first man-made, biologically functional leaf that is capable of taking in carbon dioxide, water, and light and releases oxygen. This leaf features chloroplasts, which are the part of a plant cell where photosynthesis happens, suspended in body made of silk protein.
Melchiorri explains: "This material has an amazing property of stabilizing (the chloroplast) organelles. As an outcome I have the first photosynthetic material that is living and breathing as a leaf does". Most can see the potentials of this for space travel, but it has big potential here on Earth, too. We could see front of buildings and lampshades made from the material, where it would exhale fresh air with just a thin coating of this new leaf material.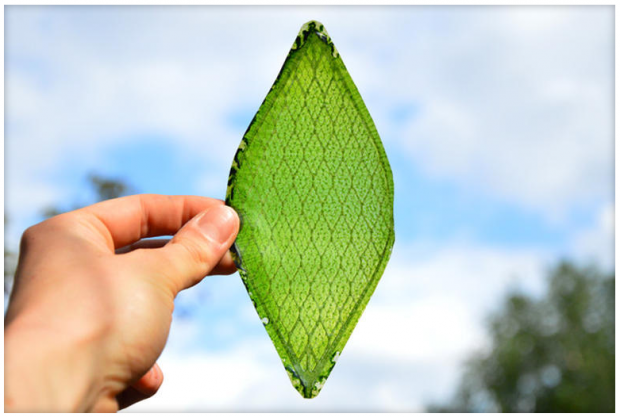 Related Tags