Film crew leaks strategy of DOTA 2 team at The International
Gamefy films the strategy of one DOTA 2 team at the $10 million event, The International, team still wins its match.

Published Tue, Jul 15 2014 10:31 PM CDT
|
Updated Tue, Nov 3 2020 12:15 PM CST
For those who don't know, there's $10 million up for grabs at the DOTA 2 "The International" tournament, with some of the biggest names in e-Sports clicking and tapping away at the biggest e-Sports tournament yet.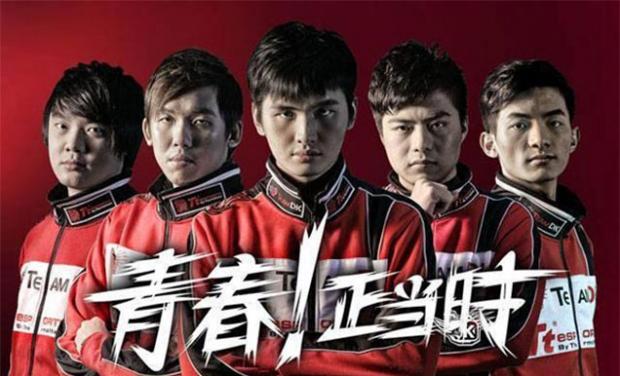 Gamefy, a Chinese e-Sports company, is at the tournament, with the crew walking into the off-limits player's room of Team DK before they played their match, and started filming. The crew then recorded, and broadcasted, Team DK's "core strategy" for not just that match being played, but for the entire $10 million competition.
Team DK ended up winning the match, but their entire strategy has now been leaked out to the world - and worse, their competitors at The International. This has put their chances of winning the competition on much tighter, near impossible odds, as their competitors know their strategy. Gamefy has apologized on their official site, claiming that the footage was uploaded "accidentally".
Gamefy said:
Dear DK players and beloved dota 2 fans,

Gamefy's film personnel entered and began filming the player's rooms without the permission of Valve and Team DK, and accidentally uploading the sensitive information. We sincerely apologize for our actions.

We acknowledge the problems and frustration that were caused to team DK by the video, and we are fully aware of the hurt that was caused to dota 2 fans. According to Valve Corperation's rules and regulations, the personnel responsible cannot continue to participate in TI4 news reporting; We will also strictly adhere to the rules of the organizing committee. Without further permission from valve, we will not enter player's rooms to conduct any kind film work.

Lastly, we would hope for forgiveness and understanding from all of team DK, all dota 2 fans and lovers, and other TI 4 players; and let us put our passion and enthusiasm into the reporting of the next phase of the tournament.

We hereby apologize.
Related Tags