Google I/O kicks off in a few days time, but it looks like we've just been introduced to the 8.9-inch Nexus tablet early. It is made by HTC, and is powered by NVIDIA's Tegra K1 processor. This news can't be confirmed until the full unveiling, but Android Police seems pretty confident about it.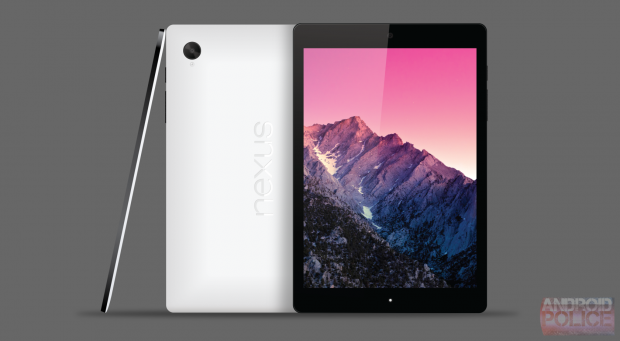 We should expect Google to roll this out as the Nexus 9, which features an 8.9-inch 2048x1440 display, NVIDIA's Tegra K1 processor (which is 64-bit capable). It's interesting to note that NVIDIA powers this tablet, and not Qualcomm with one of its Snapdragon SoCs. The full specs of the Nexus 9:
8.9" Display at 2048x1440 (281ppi)

NVIDIA Logan 64-bit processor (Tegra K1)

2GB RAM

16/32GB internal storage

8MP OIS main camera, 3MP front facing camera

Aluminum zero-gap construction

Stereo front-facing speakers

8.91"x5.98"x0.31" body (that's 22.63x15.19x0.79cm)

418g (or 427g with LTE) (that's 14.74/15.1 ounces)
Android Police reports that the price point for the Nexus 9 will be $399 for the 16GB version, and $499 for the 32GB version. The LTE-capable model will cost more, ramping up into the $600+ range. The site believes that the Nexus 9 will launch in Q4 2014, and to not expect it to be released at, or after Google I/O.