Ringly smart ring alerts users of calls, texts, and email
Ringly smart ring looks like a piece of jewelry but has electronics and a battery inside to allow it to sync with a smartphone to offer notifications.
Published Wed, Jun 11 2014 5:22 AM CDT
|
Updated Tue, Nov 3 2020 12:16 PM CST
There are plenty of smartwatches on the market today that will give the wearer alerts for emails, texts, and calls. The problem for some people is that smartwatches are often not that attractive. A new wearable device has turned up that brings some of the notification features of a smartwatch to users who don't like the looks of a smartwatch.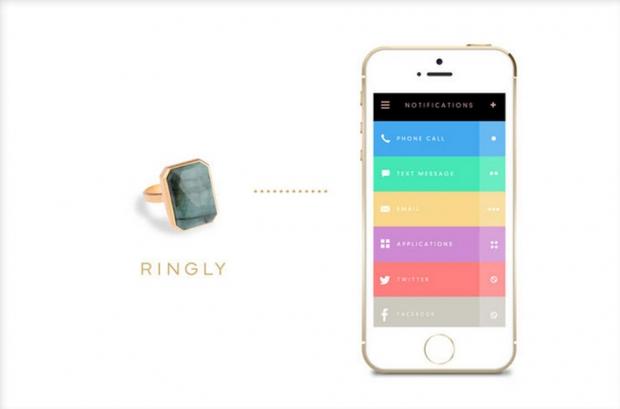 The product is called Ringly and it looks like some sort of fashion ring that people would wear normally. The big difference between Ringly and normal fashion rings is that Ringly has tech inside to sync with your smartphone. Ringly can alert the wearer of smartphone app notifications, texts, phone calls, and emails. It's aimed mostly at women.
Ringly will work with iOS and Android devices and will be offered starting at $145. Eventually the device will sell for $195. Ringly will be offered in four styles that all feature gold plated bands with different square semi-precious stones set inside. Power in the battery for the ring will last up to three days. When the user taps their pointer finger and thumb together, the ring lights up and a combination of lights and vibrations tell the user what notifications are active on the phone. A tiny flashing light is also on the side of the ring.
Related Tags