OCZ Storage Solutions debuts new Vector 180 SSD
OCZ continues to develop the Barefoot controller as the merger with Toshiba moves right along.
Published Jun 8, 2014 2:12 AM CDT
|
Updated Tue, Nov 3 2020 12:16 PM CST
1 minute & 28 seconds read time
Computex 2014 - OCZ Storage Solutions was showing its latest entrant to the SSD market, the Vector 180, at Computex 2014. The Vector 180 straddles the blurry line between client enthusiast-class and the light-enterprise markets. This is a growing segment that has seen a flurry of recent releases from all major SSD manufacturers, including OCZ Storage Solutions parent company Toshiba. The merging of development roadmaps and segmentation between the two product lines offered by Toshiba and OCZ Storage Solutions will become clearer as the merger progresses.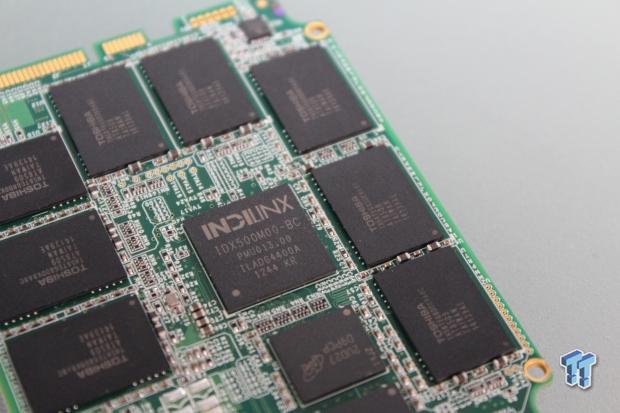 OCZ continues to develop their proprietary Barefoot 3 M00 controller and enhance functionality to bring it to different market segments.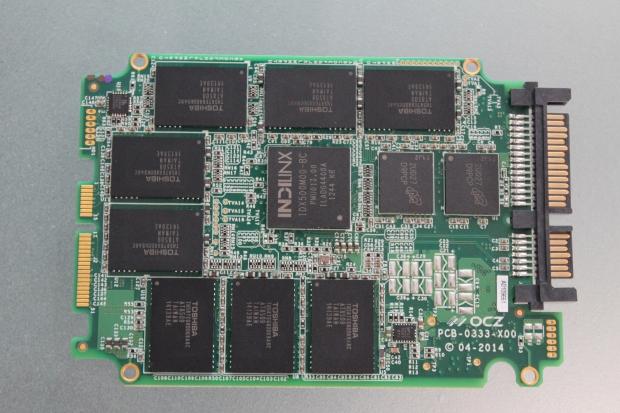 The Barefoot is paired with Toshiba A19nm flash and also has Micron NAND packages for caching purposes.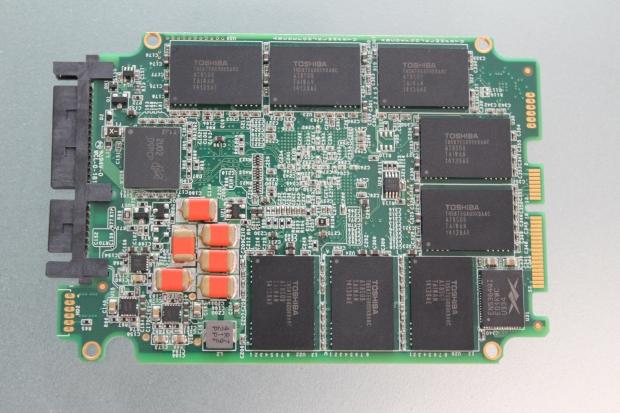 The rear of the drive reveals the capacitors that provide power hold up in the event of power loss. This is a critical requirement for enterprise applications. There is also a third DRAM package on the rear of the PCB, which indicates a possible ECC implementation to protect cached data. Other data path protection features will also be implemented to satiate the needs of enterprise customers.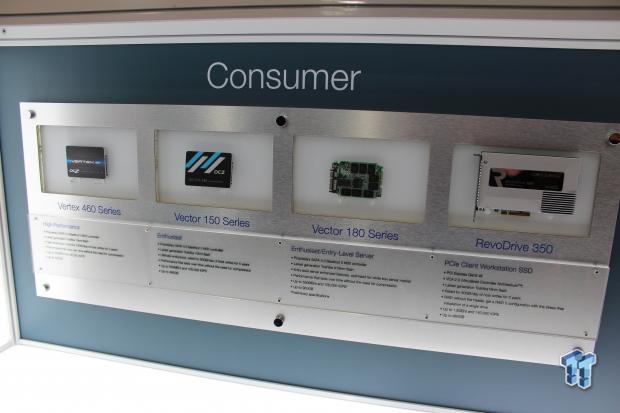 The slimmed down consumer product offering from OCZ Storage Solutions now features a total of four products, and the Vector 180 sets atop the SATA segment. It will be interesting to see when OCZ moves to M.2 designs, but as of yet wee haven't seen any indications of a working product. There is some word on JetExpress moving along in development, and this product will address the PCIe segment.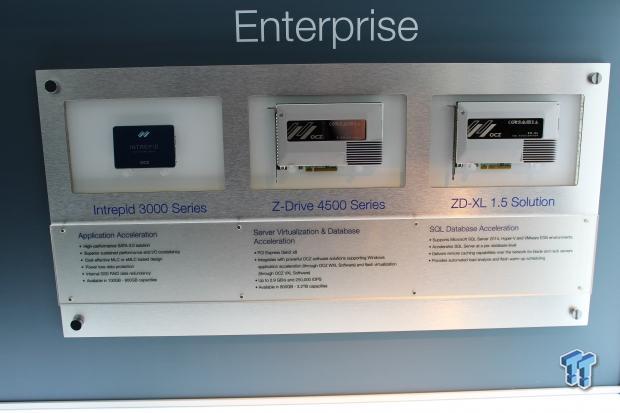 OCZ continues to refine their enterprise product stack as they solidify their position in the market.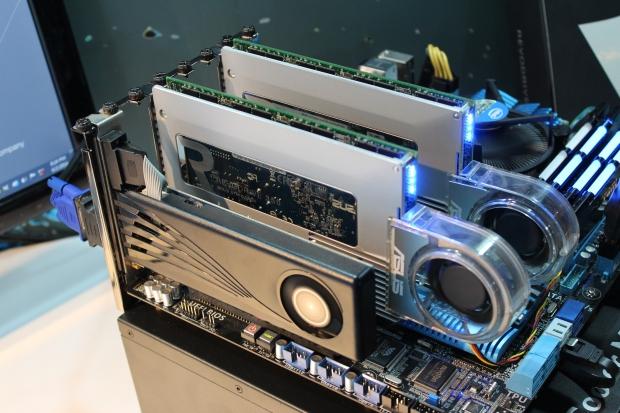 Of course no visit to the OCZ suite would be complete without obligatory displays of ridiculously powerful performance. Here we have two RevoDrive 350's in RAID 0. The coolers hanging off the end of each card indicate that users would be wise to keep these high-performance parts well-cooled. In an open air application such as this, some directed forced air would be beneficial.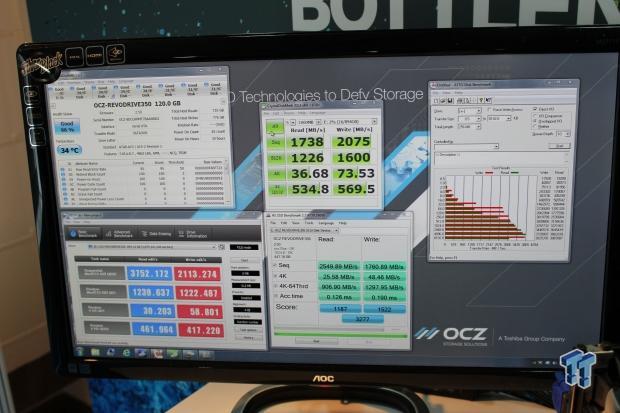 ...and the closing shots of some impressive benchmarks highlighting the speed of two of the muscle cars of SSDs working in tandem.
Related Tags