Samsung introduces major digital health initiative during event
Samsung pledges $50 million to help startups and companies trying to innovate digital health efforts industry-wide.
Published Wed, May 28 2014 4:06 PM CDT
|
Updated Tue, Nov 3 2020 12:16 PM CST
During its event in San Francisco this morning, Samsung launched the Digital Health Initiative, pushing open software and hardware platforms to the next level, investing $50 million to help startups and companies work together. The company previously announced the Samsung Catalyst Fund, a $100 million offering, in what could innovate digital health in the future.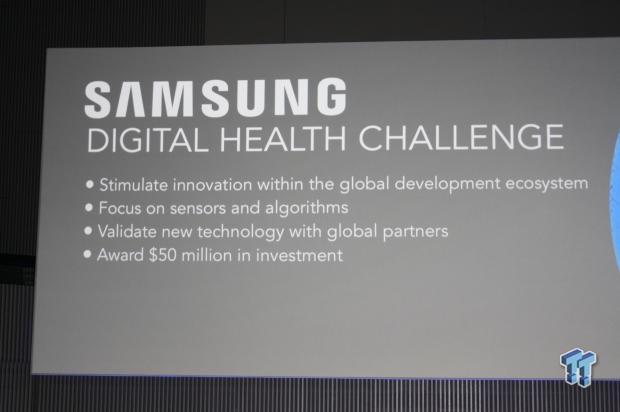 The recently announced Simband wearable is one piece of the puzzle, offering a hardware platform for others to build off of. Innovation of medical sensors, which unlike hospitals don't require additional government scrutiny, is moving along with the idea of "intelligent digital health" being promoted by Samsung.
Focused on software, the Samsung Architecture for Multimodal Interactions (SAMI) relies on cloud-based sensor data that is open and secure. The software relays heart rate, blood pressure, respiration, hydration, glucose concentrations, and other readings, which can be stored online and shared with medical professionals.
"Samsung's Digital Health Initiative provides an exciting opportunity for the brightest minds in the technology world to come together to develop the products that will, for the first time, put individuals in the driver's seat in understanding their own health and wellness," said Young Sohn, Samsung President and Chief Strategy Officer. "At a time when healthcare spending is at record levels and when the number of people over the age of 60 worldwide is expected to exceed more than 1.2 billion by 2025, digital health is an incredibly important area for innovation. We believe this initiative is an essential first step and we invite developers and partners across the globe to join us in creating the technologies of the future that will help make people's lives healthier."
Related Tags