17 million year old sperm has been found in Australia
Where is the world's oldest sperm? Down under, mate.

Published Wed, May 14 2014 5:00 AM CDT
|
Updated Tue, Nov 3 2020 12:17 PM CST
Scientists have found what they are calling the world's oldest, and best-preserved sperm. The ejaculate has been dated back some 17 million years, with the sperm found in Australia.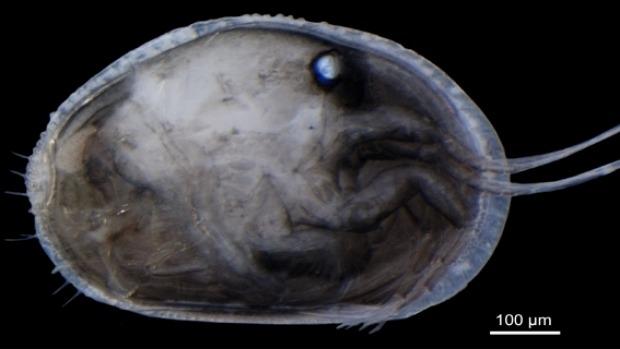 The scientists report that the sperm is from an ancient species of tiny shrimp, discovered at the Riversleigh World Heritage Fossil Site, which is found in far north Queensland. This is the same spot that other extraordinary prehistoric Australian animals have been found. Mike Archer, from the University of New South Wales School of Biological, Earth and Environmental Sciences, said that the sperm found was an exciting find - considering he had been excavating at Riversleigh for 35 years.
Archer said: "These are the oldest fossilised sperm ever found in the geological record. We have become used to delightfully unexpected surprises in what turns up there. But the discovery of fossil sperm, complete with sperm nuclei, was totally unexpected. It now makes us wonder what other types of extraordinary preservation await discovery in these deposits".
He led a research team that began collecting fossils back in 1998, sending them to John Neill, who is a specialist ostracod researcher at La Trobe University in Melbourne, who realized that they had found fossilized soft tissues. During a microscopic study, they discovered that the fossils featured preserved internal organs of the ostracods, including their sexual organs. Better yet, they were almost perfectly preserved giant sperm cells, and within them, the nuclei that once includes the animals' chromosomes and DNA.
Archer continued: "Tiny ostracods thrived in a pool of water in the cave that was continually enriched by the droppings of thousands of bats. This amazing discovery at Riversleigh is echoed by a few examples of soft-tissue preservation in fossil bat-rich deposits in France. So the key to eternal preservation of soft tissues may indeed be some magic ingredient in bat droppings".
Related Tags