Over the last year or so, we have heard companies like NVIDIA and Valve both brag about how local game streaming is the future of home PC gaming, but very few of us has had the chance to experience it first hand. That is about to change though as Valve has just announced that it has opened up its Steam in-home game streaming beta to the public.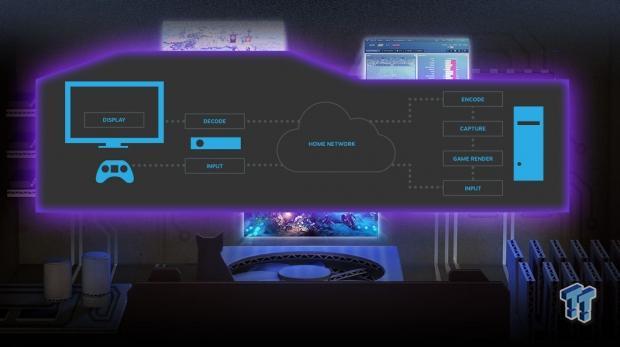 In-home game streaming works by linking up two PCs on the same home network, and using the Steam Client to stream the game from one PC to another. While this may sound novel to some, it is actually quite cool. This would allow a steam user to play a game on their big screen TV without having to lug their gaming PC into the family room. Valve says that users wishing to try out the feature need to pay close attention to the recommended hardware for things to work properly.
Valve recommends at minimum, a quad-core CPU, h.264 compatible GPU, and 4GB of RAM on the host PC, while the client PC needs to at minimum feature a h.264 compatible GPU. Wired Gigabit Ethernet is a must, and a direct connection to the router by both PCs is optimum, meaning several switch hops could induce unwanted latency into the system. To try out in-home game streaming for yourself, head over to the In-Home Streaming group on Steam that has been linked below.