Apple holographic display patent app lets users touch 3D objects
Apple patent app outlines a slick sounding holographic style display that lets users manipulate 3D objects.
Published Mon, Apr 28 2014 10:17 AM CDT
|
Updated Tue, Nov 3 2020 12:17 PM CST
A new patent application from Apple has shown up online that is for a new holographic display for devices that allows the user to interact with 3D objects. Those 3D objects appear to flat in the air above the surface of the display. The patent application is titled "Interactive three-dimensional display system" and shows a method that Apple has created that allows the user of a device to manipulate 3D objects with gestures and touch.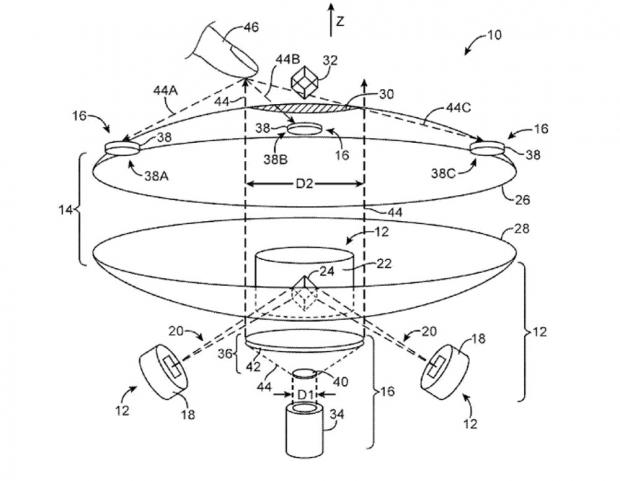 The display system that patent app outlines has three major parts. One is a display system that creates a primary 3D image. Another is an optical system to translate that first image into a secondary 3D image that floats in the air. The final part is a sensor that logs user input.
Apple also uses a processing unit and control security to give feedback. Images projected with the display are digital. Apple talks about infrared laser or other light emitting devices to project an image into a medium like a non-linear crystal. That medium would be located between two parabolic mirrors. This sounds like an interesting display, but as with all tech that shows up on a patent application, there is no way to know if the tech will ever be used.
Related Tags