Photographers in the market for a new high quality lens to use with one of the full frame sensors on the market will be excited about the new offering from Sigma. The company has announced that the lens they unveiled back at CES 2014 called the 50mm F1.4 DG HSM Art will ship late this month. The price for the lens is set at $949.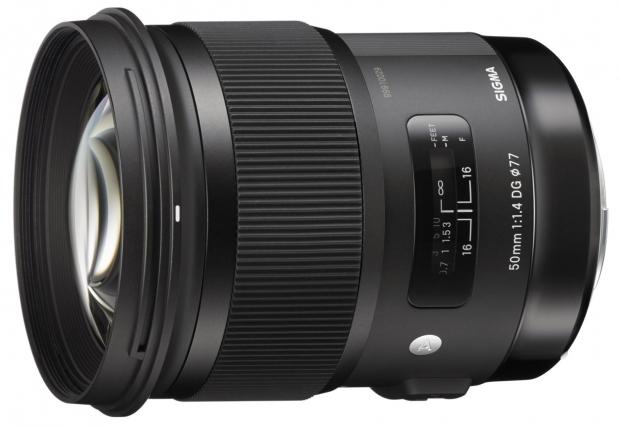 On the company website, it appears the MSRP is right at $1300. It's unclear if the lens is on sale during its launch or if the markdown is just a marketing ploy and it will always sell for $949. Sigma uses SLD glass and the lens has a new autofocus algorithm that makes focusing smoother.
The lens uses 13 elements in eight groups and can focus on objects only 15.7-inches away. Maximum magnification ratio is 1:5.6. Sigma offers the lens for Sigma, Sony, Nikon, and Canon mounts
"Our Art lenses, such as the 35mm F1.4, 24-105mm F4 and 18-35mm F1.8 have been incredibly well received to date, and we couldn't be more thrilled with the excitement around the news of this upgraded 50mm F1.4," said Mark Amir-Hamzeh, president of Sigma Corporation of America. "Clearly, the industry is hungry for reasonably priced, powerful, high-quality, multi-purpose lenses - and they've seen the image quality that's being produced by our new Global Vision lenses. There are no sacrifices with these products, and the new 50mm F1.4 is sure to be another star in our lineup."