Solar Impulse 2 aircraft to fly around the globe on electricity alone
Electric airplane will circumvent the globe using solar power alone starting in 2015 with landings around the world for educational events.
Published Thu, Apr 10 2014 11:50 AM CDT
|
Updated Tue, Nov 3 2020 12:17 PM CST
You can walk outside, look up at the sky, and see propeller aircraft flying around on any given day. The thing all those propeller aircraft have in common is that they need some sort of fuel to burn in their engines. Some gliders can fly without a motor, but most aircraft still burn fuel of some sort.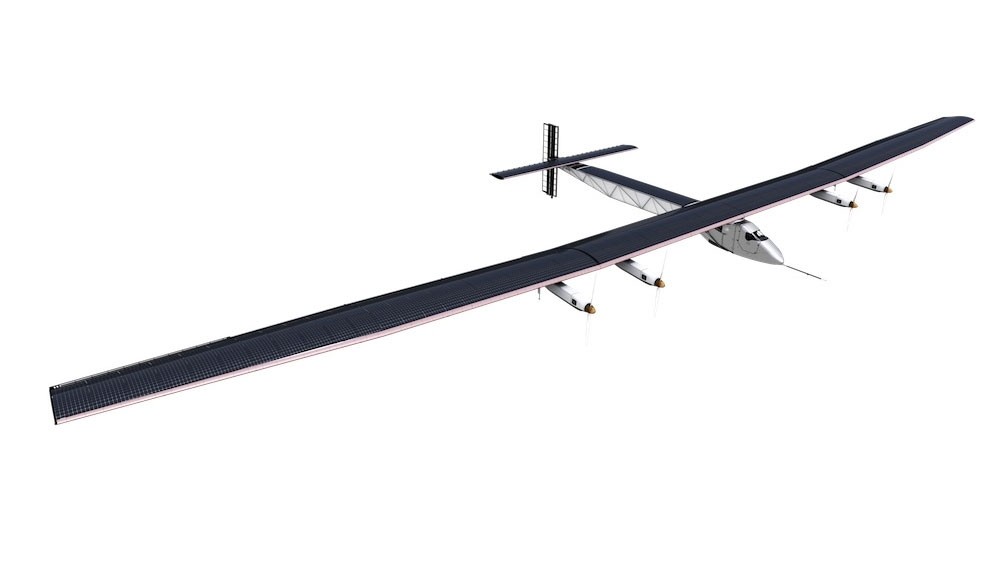 An electric airplane called the Solar Impulse 2 is getting ready for a voyage that will see it travel around the globe using no fuel. It looks a lot like a glider with long and thin wings and it does have propellers. Rather than spinning them with fossil fuels this plane uses solar power.
Inside the fuselage are some sort of battery packs that store the energy from the solar panels on the tops of the wing surface. Those batteries store enough power that the airplane can fly at night. It will hold two pilots who will fly the aircraft around the world.
The airplane won't fly non-stop, it will land several times during the trip to change pilots and to participate in events for local governments and schools. The spindly aircraft has a wingspan of 236-feet giving it a wingspan longer than a Boeing 747. Those wings are covered with 17,000 solar cells. The aircraft will start its trip in March 2015.
Related Tags