TigerDirect announces plans to add home decor and other items
TigerDirect is branching out into some new and non-tech categories in an effort to compete with Amazon on more equal footing.
Published Fri, Apr 4 2014 11:11 AM CDT
|
Updated Tue, Nov 3 2020 12:17 PM CST
If this release had been published on April 1, I would have thought it was a joke. I see no indication that TigerDirect's latest announcement is anything but real. Tiger has been a place where PC enthusiasts could go to buy hardware since before there was an internet.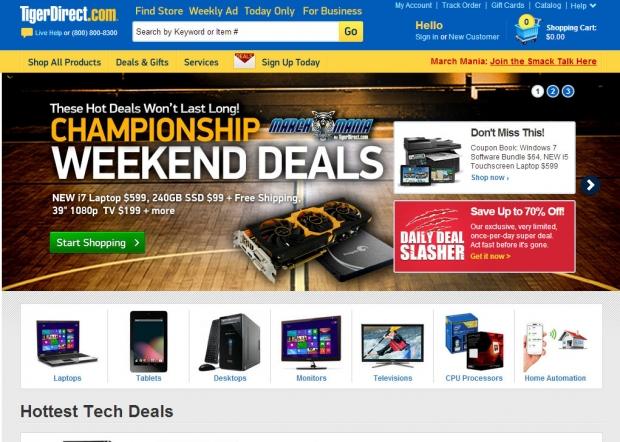 TigerDirect has now announced that it plans to expand its product offerings. This appears to be an effort to better compete with Amazon. TigerDirect has announced that it will begin selling home décor, furnishings, pool supplies, and luggage.
This means you can soon buy a new mainboard and video card and add a new comforter for your bed n a whim at checkout. This is the first time that the online and catalog seller will offer these product types. The new product offered will be from some of the big names in those industries. As long as they don't get away from the core tech products that we know them for, all is good.
"We at TigerDirect are thrilled to be testing several new marketplaces with our home-based category additions," said Steven Leeds, Director of Marketing. "TigerDirect is dedicated to offering top-of-the-line products by well-respected brands to meet the home needs of our consumer, while continuing to satisfy their technology needs all under one roof." The substantial addition of these four categories marks TigerDirect's ongoing commitment to optimizing the shopping experience without unnecessary mark-ups.
Related Tags