Twitch.TV now offering private chat rooms for its streaming service
Twitch.TV has just introduced a new group chat feature that allows viewers to engage in conversation with other channel viewers. Stuck in beta for now.
Published Thu, Apr 3 2014 8:12 PM CDT
|
Updated Tue, Nov 3 2020 12:17 PM CST
Video game streaming service, Twitch.TV has just added a new feature to its website today. Users can now enable private chat rooms that are accessible by invite only, which cuts down on the trolls who do what trolls do best. While Twitch already allows users to chat with broadcasters, this new group chat feature lets the broadcaster pick and chose who they wish to allow in their coatroom at any given time.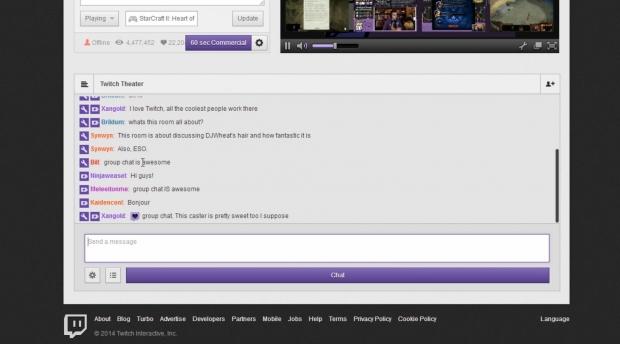 "One of the most beloved features on Twitch is the ability to chat with the broadcasters and your fellow gamers. In many ways, it's what makes Twitch, Twitch. It's where community memes begin," Twitch said in a blog post. "Where you express your glee, outrage, befuddlement, or amusement, as the case may be. Twitch is a social place, and chat is where the social exchange happens."
Unfortunately, the new group chat feature will remain in beta form, which means that only those who are part of the Twitch Partner Program will be allowed to setup and administer group chats. Normal Twitch members will still be allowed to enter the private group chats though, just not start any themselves. "The beta period is necessary to ensure that Group Chat is stable and scalable before we roll out room creation to everyone. We're always working hard on stability and shoring up the QoS of our chat service in general, and we are keen to roll out this new feature to the rest of the community as quickly as we can," the company concluded.
Related Tags