HTC One (M8) teardown shows little reparability improvement
HTC One (M8) teardown shows very little improvement in its ability to be repaired compared to the original.
Published Wed, Mar 26 2014 10:37 AM CDT
|
Updated Tue, Nov 3 2020 12:17 PM CST
The geeks over at iFixit laid their hands-on the original HTC One smartphone last year and gutted the bugger to see what it looked like on the inside. They found out right away that if you broke the original HTC One, you would have a hard time repairing it. In fact, the HTC One scored a lowly 1 out of 10 for reparability.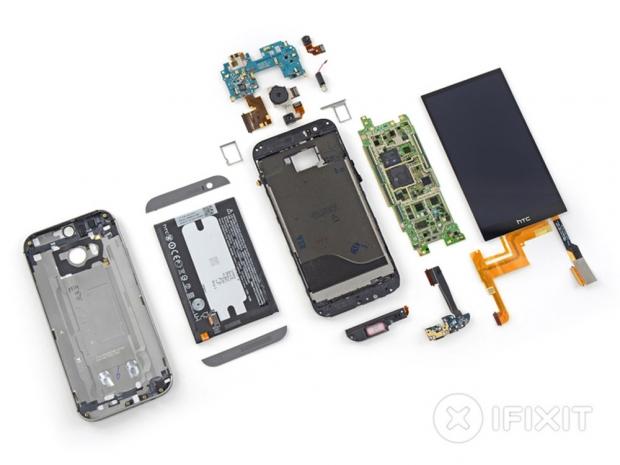 iFixit has their hands-on the newly launched HTC One (M8) and are hoping for a reparability improvement. Early on, it looked like HTC might have made the smartphone easier to report when the back cover used spring contacts rather than cables. However, it was soon clear that the remainder of the M8 was no better than the original when it comes to being able to repair.
Many of the parts inside the smartphone use glue that is hard to remove. If you break the screen, which is sadly common for many smartphone users, you have to remove every component inside the M8 to get to the screen. Some of those components are even glued to the screen backing.
At the end of the day, the HTC One (M8) scored 2 out of 10 for reparability. That makes it one point higher than the original and that is not a good score in its own right.
Related Tags