This new add-on board for the Raspberry Pi gives you an HDMI Input
This new HDMI input board for the Raspberry Pi can allow you to stream HD video from your camcorder to the internet almost effortlessly.
Published Wed, Mar 19 2014 9:47 PM CDT
|
Updated Tue, Nov 3 2020 12:18 PM CST
The Raspberry Pi is one of those micro-computer development boards that I often wonder how we ever lived without, and in recent months, the add-on board market for the Raspberry Pi has exploded with several high-quality boards that do everything from add Add Arduino Support, to increasing Audio capabilities.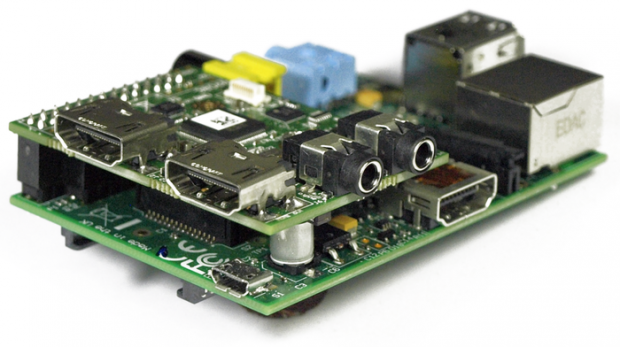 Today I stumbled across a new add-on board for the Raspberry Pi that adds in HDMI input functionality that has the ability to let users stream HD video footage straight from their camcorder to the Pi and on to the Internet with very little effort. This new add-on board allows users to connect any HDMI video source and sent it straight to the Raspberry Pi. This could come in handy for those who use the Raspberry Pi as a media center and would allow Blu-ray playback or allow streaming directly to the internet.
This add-on board allows users to easily capture video from the following devices
HD camcorders

desktop or notebook PC

game consoles such as PlayStation or XBOX

many DVD players (with HDMI out)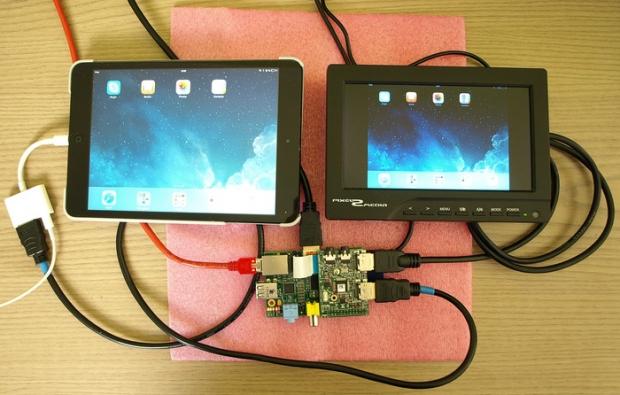 The Video Capture Module is available in 3 versions: basic, loop through and deluxe. The deluxe version is shown below. It connects to the Raspbery Pi with 3 connectors:
26 pin GPIO connector

8 pin digital audio connector (must be soldered into your Raspberry Pi board (the 8 pin header is included)

15 pin FPC cable into the CSI camera connector next to the Ethernet port
Related Tags