Lea Michele, who is best known for her role as Rachel Barry on the hit television series Glee, dished to Billboard magazine about her overwhelming desire to join the cast of American Horror Story. According to Lea Michele, she has literally begged Ryan Murphy, who is the creator, writer, director, and producer (talented fellow) of both Glee, and American Horror Story, to let her in on an upcoming season of American Horror Story. According to Lea Michele (via Billboard):
"I've basically talked to him about it every day. If I could get my fans to start working on that for me, that would be great. I've been literally begging him. But it would probably have to be for their season five, or something like that. I think it would be a great opportunity for people in the acting world to see."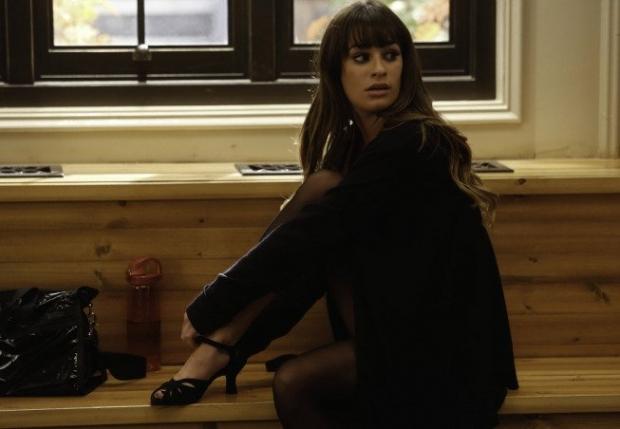 What exactly could Lea Michele have to offer a dark, hellish, nuanced-gothic television show like American Horror Story? Well, by looking at her track record, quite a lot.
Most of us know Lea Michele as the preppy little do-gooder with a voice of gold on the cast of Glee, but since most of us are completely unaware of what happens on Broadway, we might neglect to mention that she isn't exactly new to more serious or even dark roles. In her Broadway career, Lea Michele has had a shoe in some very serious roles in "Fiddler on the Roof,"? "Les Misérables,"? and she even played Anne Frank in "The Diary of Anne Frank."? Considering how well those Broadway shows did during their runs, it's obvious that the girl has some chops.
Aside from her roles on Broadway, Lea Michele has quite the award cabinet. Since her breakthrough into the realm of television, Lea Michele has nabbed herself eight award wins out of fifteen nominations -not to mention she has only been working in television since 2009.
Lea Michele definitely has the ability to rock a role in American Horror Story. So come on Ryan Murphy, let us have this one.
Do you think Lea Michele deserves a role in American Horror Story? Let us know in the comment section below.