Conan O'Brien invites Bitcoin's COO to explain the Bitcoin
Conan invites Bitcoin COO Marcus Ortman onto his show to explain the Bitcoin, but Mr. Ortman only leaves Conan with more unanswered questions.
Published Wed, Mar 12 2014 10:02 PM CDT
|
Updated Tue, Nov 3 2020 12:18 PM CST
Still confused about Bitcoins? So is television personality Conan O'Brien.
With all of the press and controversy surrounding Bitcoin and its recent scandals, funnyman Conan O'Brien decided it was time he took an active role in understanding just what a Bitcoin is by inviting Bitcoin COO Marcus Ortman on the show to explain. Unfortunately, Mr. Ortman only confuses Conan even further.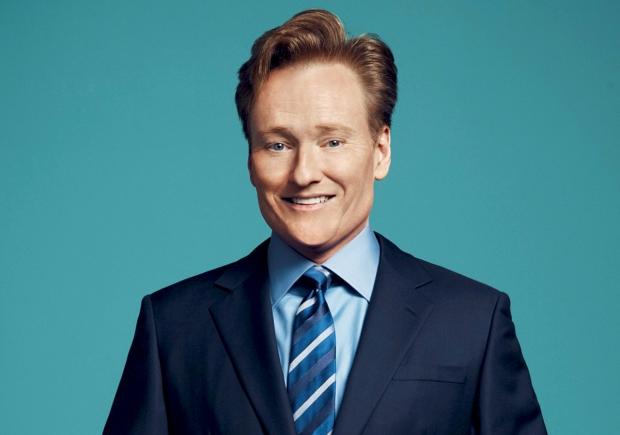 On last night's episode of Conan, television personality Conan O'Brien decided to spoof the mystery and controversy surrounding Bitcoin by inviting fictional Bitcoin COO Marcus Ortman to "explain" what a Bitcoin is. Ortman spent a good two minutes spewing lines from True Detective and illustrating the mythical nature of the Bitcoin in a hilarious skit that looked like something out of a bad 80's infomercial. Needless to say, Conan learned nothing from Ortman, and upon accusing Ortman of knowing nothing about the Bitcoin, Ortman made a hilariously clumsy escape.
Even more laughs from Conan came earlier this week when Conan spoofed Jeopardy host Alex Trebek in a skit where Trebek appeared to have gone insane, spewing nonsense answers to contestants like "Skrillex, whose name is Yiddish for 'toxic pig skin', became deaf in his right ear while probing a human embryo with the gas-powered congresswoman." The bit has enticed laughs on Conan before, but this time Alex Trebek paid a surprise visit to exact his revenge on Conan with a mash-up of Conan's monologues that made Conan himself look quite insane. As funny as it was, I still think the Bitcoin skit was much, much funnier.
What did you think of Conan's Bitcoin skit? Let us know in the comment section below.
Related Tags