Charity isn't usually a laughing matter, at least it's not until Arnold Schwarzenegger gets into the mix. Just a few hours ago, Schwarzenegger uploaded a hilarious video to YouTube announcing a charity campaign for After-School All-Stars, a contest to fly out to Los Angeles and meet him, and -yes - his new tank.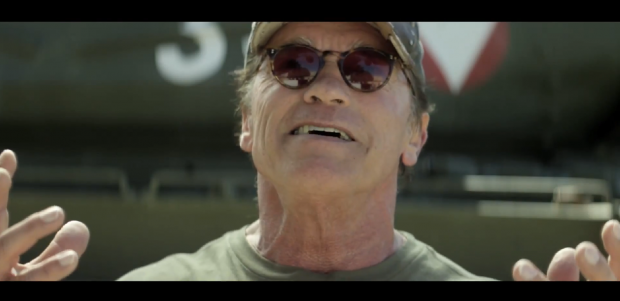 The short video features Schwarzenegger and his new tank, crushing everything from taxi-cabs to industrial sized rolls of bubble wrap. Though the video is great for laughs, and filled with all sorts of internet goodness like slow-mo destruction, sound effects, and even cats (don't worry, they don't get crushed), the purpose of the video is to announce a contest that benefits a good cause that allows children to participate in free after-school sports programs and activities.
The contest window is open until March 15th, and for just $10, you can be entered for a chance to win a paid trip for two to Los Angeles to hang out with Schwarzenegger, smoke cigars, workout, and crush things in his impressive new tank. Don't miss out on your chance to donate to a good cause, and spend an epic day with Arnold Schwarzenegger, check out the video and head to www.omaze.com to enter to win.
Are you persuaded by Arnold's new tank to donate to the cause? Let us know in the comment section below.