Lulzbot unveils new Flexystruder for printing with Ninja Flex
Luzlbot has finally unveiled its Flexystuder designed for printing NinjaFlex flexible 3D Printing filament.
Published Wed, Mar 12 2014 12:23 PM CDT
|
Updated Tue, Nov 3 2020 12:18 PM CST
For the better part of the past decade 3D printing has mainly been relegated to printing objects in hard solid plastics such as PLA, ABS, and Nylon, but recently, great progress has been made in the advancement of flexible, more rubber-like filaments. One of the major hurdles has been the development of a reliable extruder that can feed the flexable filament into the hotend.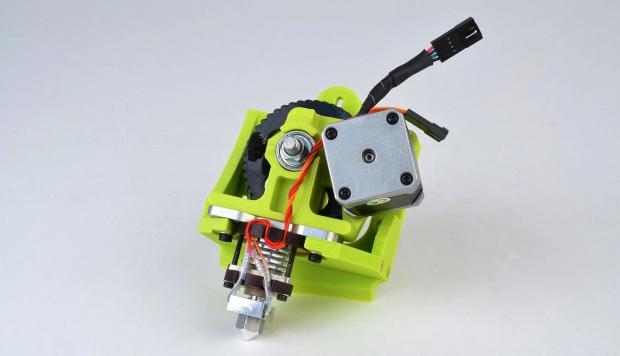 Today Lulzbot released its new Flexystruder Tool Head designed for use with its TAZ 3 3D Printer. Lulzbot says that the FlexyStruder was specifically designed for use with NinjaFlex flexible 3D Printing filament, and that setting up the new tool head is fast and easy. From what I can tell, the Flexystruder is based off of Lulzbot's Budaschnozzle design and is mounted on a carrage designed to fit into the TAZ 3's Z quick-change extriuder carrier.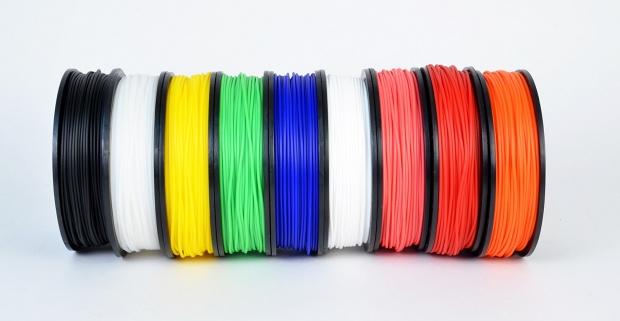 Lulzbot has also released its full line of NinjaFlex filament which is based on a thermoplastic elastomer composition (TPE). "Ninjaflex, or TPE (thermoplastic elastomer), is an exciting combination of sheer strength, low-temperature performance, abrasion resistance, and flexibility. Simply put, it is the stretchiest material we've ever tested," say Lulzbot.
Ninaflex sticks well to most print surfaces and adheres to itself well so parts don't delaminate easily. Optimal extrusion temperature can range from 210-230C, with a heated bed temperature of 30-40C.

The flexibility of this material makes it nearly impossible to print using a standard extruder, so we've designed the Flexystruder, a Greg's Wade-style extruder that fully constrains flexible filaments like Ninjaflex, which is available for purchase here!

This 3mm diameter filament comes in a 0.75kg coil and is available in fire (red), flamingo (pink), grass (green), sapphire (blue), water (semi-translucent), sun (yellow), midnight (black), lava (orange), and snow (white) colors.
Related Tags