Zotac is well known for its video cards and its series of Zbox mini PCs for a very long time. The company worked with both AMD and Intel based mini PCs in the past, providing very small systems and barebones for its buyers. The company recently introduced some of its upcoming Zbox mini-PC systems during the CeBIT trade show. The Zotac Zbox 'E' series will be using Haswell and Iris Pro integrated graphics and the smaller Zbox unit AQ02 series will be using AMD Richland APU.

Zotac's senior direct Carsten Berger said that Zbox E series can deliver a good gaming experience and maintain balance between size, performance, heat dissipation and energy consumption. Intel's Haswell architecture and Irs Pro 5200 enabled them to do just that within the Zbox form factor. Zotac is confident that the E-Series can deliver smooth medium quality gaming experience and the perfect option for those LAN party gamers who want a compact PC gaming system.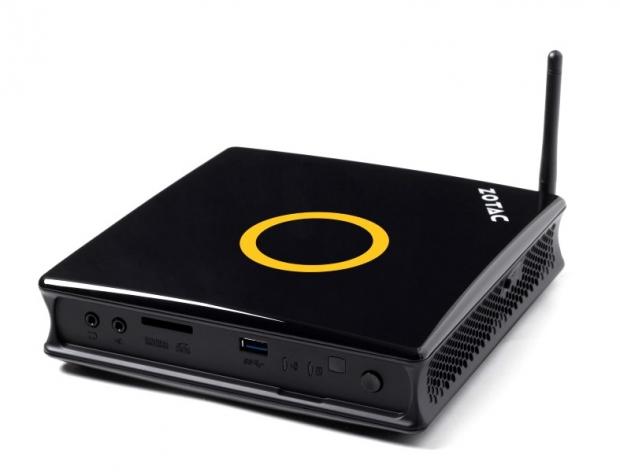 The E series comes in a black enclosure, with the choices of i5 4570R and i7- 4770R. Its 'Plus' series variant offers 8GB DDR3 memory and 1TB 5400 RPM mechanical drive. It features dual DisplayPorts, dual Gigabit Ethernet, 6Gbps SATA and mSATA ports.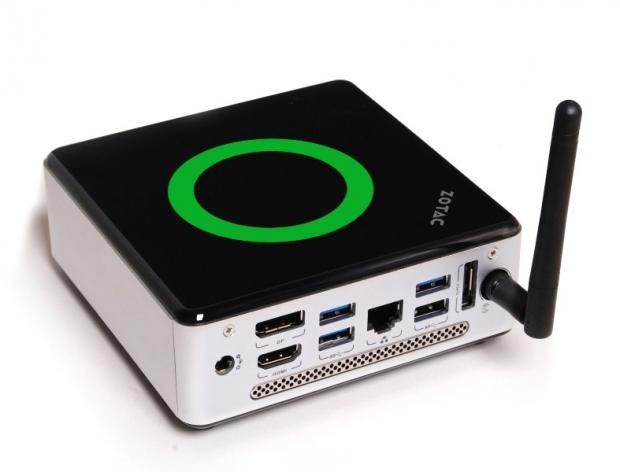 The AQ02 series is only paired with A8-5545M with AMD Radeon HD 8510G. The 'Plus' variant comes with 4GB memory and a 500GB 5400RPM mechanical storage drive. This features an HDMI output, followed eSATA and 4x USB 3.0.