Blocks modular smartwatch lets the user configure their wearable
Blocks Modular smartwatch is customizable by the user and aiming at mid-2015 launch.
Published Fri, Mar 7 2014 9:34 AM CST
|
Updated Tue, Nov 3 2020 12:18 PM CST
The way it works with most wearable devices today is that you simply buy one of a few available models and go on about your day. If down the road you decide you need more features, you need to buy a new smartwatch. A group from the UK is working on a slick modular smartwatch that was inspired by Google's Project Ara.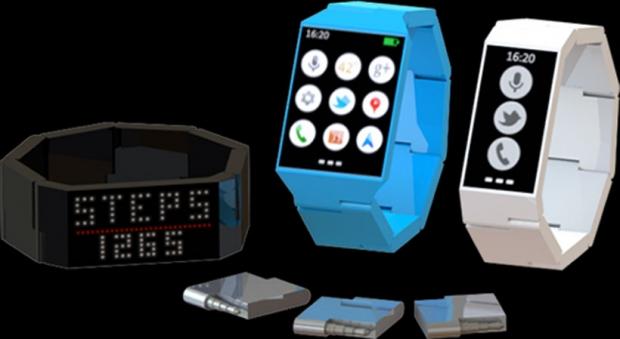 I think this is a very cool idea. The way the product works is that the user can choose from a number of blocks that contain sensors inside. These blocks let you start with a basic configuration and then add new sensors as your needs change.
The sensors appear to be part of the links in the bracelet of the watch. They connect simply using something akin to headphone ports you would see on your PC or smartphone. This would allow you to customize the smartwatch to whatever you will be doing that day.
If you want need your heart rate or a step counter, you can just leave those sensors out to save battery power. The team behind the Blocks smartwatch says that it has a working prototype right now. The hope is that the product will be on the market by mid-2015.
Related Tags