Kickstarter surpasses $1 billion in pledges since first launching
Kickstarter has seen more than $1 billion in pledges from more than 5.7 million backers.
Published Mar 3, 2014 9:39 PM CST
|
Updated Tue, Nov 3 2020 12:18 PM CST
1 minute & 1 second read time
Today Kickstarter announced that it has surpassed over $1 billion in crowd-funding pledges since the site first launched on the 28th April of 2009. Speaking of that date, users pledged a mere $1084 to just 7 featured projects in the first 24 hours the site was live. Fast forward to March 13th, 2013, just 4 years later, and more than 54,187 backers committed to more than $4,029,585 to 1,985 projects in a single day.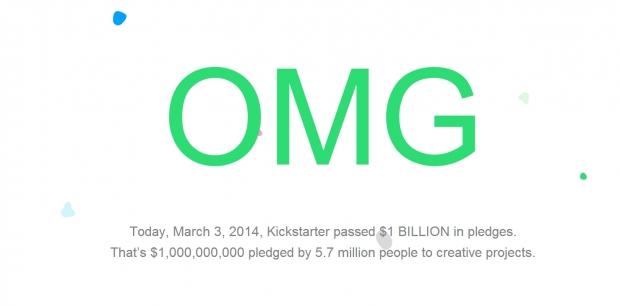 To celebrate this milestone in Kickstarter's history, the company released a nifty micro-site that unveils some interesting facts about the crowd-funding websites biggest and best days as well as its most popular backers. Wednesday has been the most popular day of the week to back a project with more than $160 million pledged. Sunday seems to be the least popular day to back projects with just over $100 million pledged. $619 million of the $1 billion was pledged by returning backers, and 1,689,979 people have backed more than one project. Interestingly enough 15,932 people have backed more than 50 projects on Kickstarter.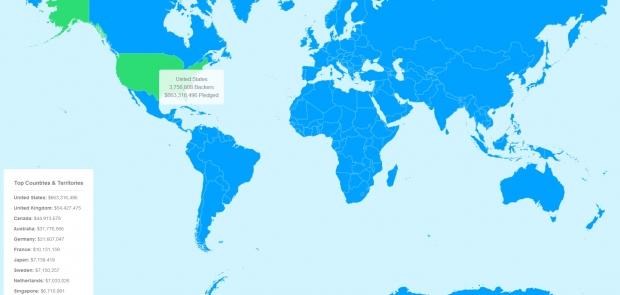 As far as countries go, the United States leads the pack with the most funding with $663,316,496 in pledges. The United Kingdom comes in second with $54,427,475, while Canada and Australia round out the top five with $44,913,678 and $31,776,566 pledged respectively. Another interesting insight is that the majority of the $1 billion milestone was pledged in the last 12 months alone. As for myself I have managed to back a total of 16 projects and while I wont give an exact figure, it is close to $1500 in pledges made to open source projects over the last 3 years.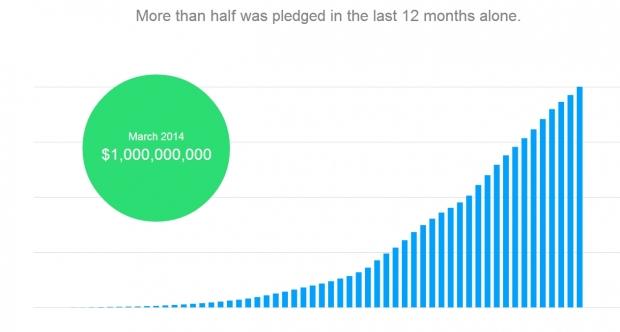 Related Tags