DICE unveils Naval Strike, the next DLC for Battlefield 4
Battlefield 4 Naval Strike is almost here, resurrects Titan mode.
Published Fri, Feb 28 2014 8:03 PM CST
|
Updated Tue, Nov 3 2020 12:18 PM CST
Today Dice and EA unveiled screen captures from Naval Strike, the next DLC in the Battlefield 4 series. Naval strike is a water-based map pack that is set in the South China Sea and features new weapons, gadgets, and vehicles. A new game mode called Carrier Assault is also introduced as well as the return of a favorite mode from Battlefield 2142. News of the new expansion pack comes just a week after Battlefield 4 Second Assault was launched for Premium PC members.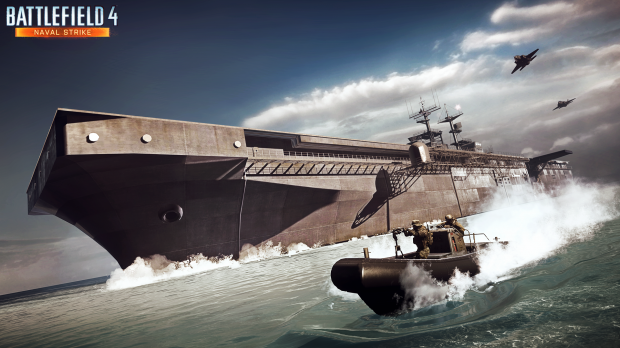 Water-based combat is one of the most thrilling things to do in Battlefield 4, and my time spent in fast attack crafts are a testament to that statement. Battlefield 4 Naval Strike truly brings the fight to the seal, and guarantees more intense on-water combat than ever before. A new amphibious hovercraft vehicle is included in the pack, and allows users to dominate both the sea and land over some of the most dynamic maps ever seen in Battlefield.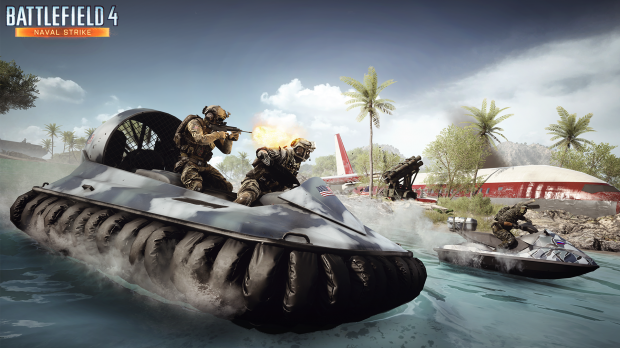 Blow open a crashed passenger plane and capture fishing villages across the tropical Lost Islands. Drop a submarine on your foes as you infiltrate a naval base or rush between shipping docks and rocky islands on the massive Wave Breaker map. Wage war across stormy seas in the largest ocean stretch in a Battlefield map yet with Nansha Strike. Storm an abandoned cliff-side resort, or get lost in the breathtaking vistas in Operation Mortar," said DICE in a blog post.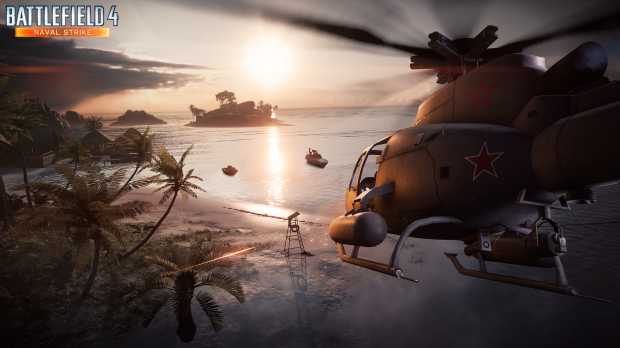 Battlefield 4 Naval Strike lets players re-live the classic (and infamous) Titan Mode of Battlefield 2142, with the introduction of the all new Carrier Assault game mode. In the weeks leading to the launch, Dice will unveil more about this mode as well as the new weapons that will come with Naval Assault. Battlefield 4 Naval Strike will be released late March for Battlefield 4 Premium members.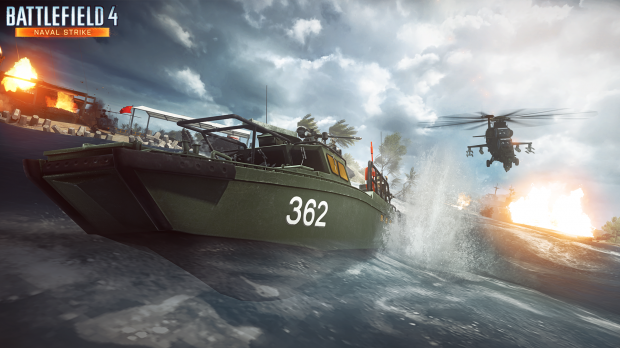 Related Tags