Refuel propane tank has an app to tell you when it's empty
Quirky Refuel system will tell you hoe much propane is left in your tank and share the details with an app.
Published Fri, Feb 28 2014 11:55 AM CST
|
Updated Tue, Nov 3 2020 12:18 PM CST
We take a grilling seriously here in Texas. Some people prefer charcoal, some prefer gas, whatever you use you need to amok sure you have enough of it. It's easy enough to look in the bag and see if you have charcoal and shake the lighter fluid bottle. It's not so easy to tell if you have enough propane left in your tank.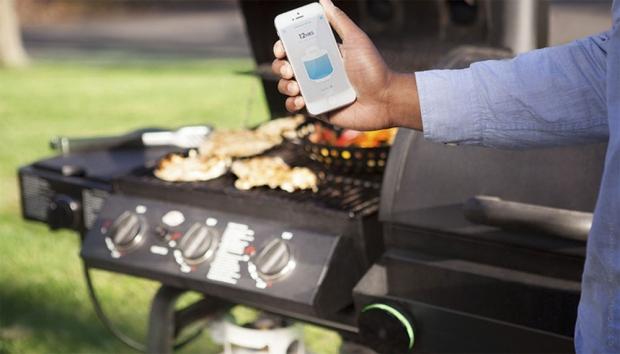 That means that more than a few grillers end up running out of propane mid cookout and cursing the fact that most grills and tanks have no way to tell how much fuel is left. A new propane tank system called Refuel has turned up that will prevent you from ever running out again.
The tank system is app enabled and the app will tell you how much gas is left in the tank. The system has a waterproof scale that sits under the propane tank and sends data to the Wink mobile app. The app will tell you how full the tank is and how long you can keep cooking based on how much you used in the past.
The system also has a wired indicator that attaches to the grill so you don't have to pull out your phone. The best part about this is that since it uses a scale, you don't have to worry about leaks with some sort of add on gauge. The system costs $30 and is on Quirky.
Related Tags