Artemis Networks' pCell technology receives support from PureWave
The pioneer of pCell, Artemis Networks, announces it is working with PureWave Networks on base stations for pCell.

Published Tue, Feb 25 2014 12:20 AM CST
|
Updated Tue, Nov 3 2020 12:18 PM CST
Santa Clara-based PureWave is working with Artemis Networks, which is company behind the impressive pCell Technology that we reported on a few days back now. The two companies are working together on the design and development of base stations for Artemis' pCell technology.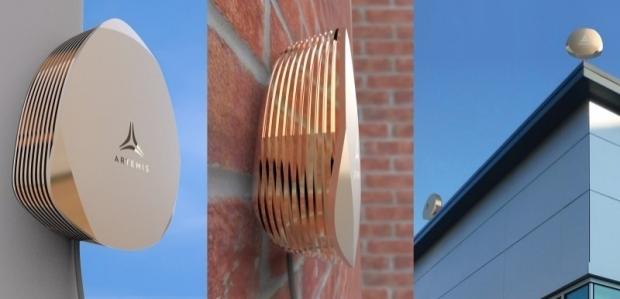 Artemis Networks chose PureWave to supply pWave radios for its upcoming trial deployments, with the test involving the companies using various bands and power levels to wireless carriers who will be using pCell. Dan Picker, PureWave Networks' CEO, said: "PureWave is excited to have partnered with Artemis Networks in helping to realize this promising new pCell technology. It has long been clear to industry veterans that a completely new approach is required to keep up with the exponentially increasing mobile broadband capacity demands of today's users".
He continued: "PureWave has focused on Smart-Antenna and Small Cell Base Station technologies to improve the efficiency in which valuable spectral resources are consumed. For this reason, we quickly understood the potential of pCell technology, since it effectively exploits a combination of these techniques. We also knew that our latest generation base station platform would be the perfect complement to realizing the technology in a real-world setting".
PureWave is using Texas Instruments' new SoC, the TCI6630K2L, combined with TI's new analog front-end receiver, the AFE7500. These two technologies provide the perfect base for the development of these small devices, that require super high throughput, mixed with low latency. Cal Parons, Marketing Manager of Small Cell Processors over at TI, said: "Texas Instruments is delighted to be part of Artemis' cutting edge pCell System, and to continue to expand small cell technology into new applications through our collaboration with PureWave. Artemis' and PureWave's announcement further illustrates the scope of unique and differentiated applications that can be addressed by TI's high performance programmable small cell solutions".
This is really just the beginning of pCell, which is an incredibly exciting technology. We will be bringing you more news from Artemis as its technology and partnerships continue to grow.
Related Tags