No more congestion or dead zones for mobiles? Yes thanks, pCell
pCell promises super-powered signal for mobile networks, no more congestion, dead zones.

Published Thu, Feb 20 2014 12:31 AM CST
|
Updated Tue, Nov 3 2020 12:18 PM CST
Steve Perlman, has something that could truly solve some of the problems we have with mobile data congestion, dead zones and more, with his new 'pCell' device.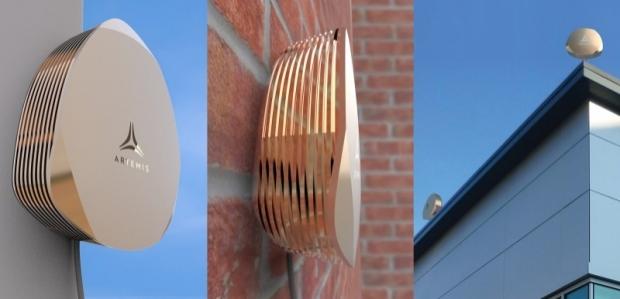 Current cellular networks use a tower to transmit a radio signal, forming a large cell that provides wireless signal to all mobile devices within that area. This umbrella of signal will feed out whatever you need in terms of data or calls. Cell tower capacity is then shared through mobile devices, taking turns to avoid interfering with each other, and once more people enter the area, speeds can drop.
Companies simply can't just add more antennas in order to prepare for the increased demand, as their signals would be disrupted if they're placed too close together. This is where Artemis Networks' pCell technology comes into play, as it enhances the signal itself, with multiple waves combining to form stronger waves.
What this means is that pCell can be used in more places, with more freedom than cell towers. Data centers can then connect to the antennas to perform fast mathematical calculations to create a unique wireless signal for every person connected to the network. This means that instead of droves of people sharing a signal, each person can get close to the full capacity of the transmitter, simultaneously.
pCell is compatible with LTE devices, and one of the best parts of pCell is that it doesn't require any major changes on the carrier side of things. Perlman demoed pCell in his lab, where he was streaming 1080p video at 10MHz on laptops over an LTE connection, 4K streams of Netflix's House of Cards being pushed out onto 4K TVs and HD video running on six stacked iPhones with 5MHz bandwidth - all of which were receiving full spectrum bandwidth.
Artemis Networks has been testing out pCell in San Francisco, where it hopes to have commercial deployment as we reach the end of the year, and into 2015. Perlman teases that pCells could eventually see wireless carriers offering unlimited data, but I think that might be a hard pill to swallow - from the carriers' bottom line.
Related Tags