VW Golf GTE plug-in hybrid rocks 201 hp and 258 lb-ft of torque
VW announces Golf GTE plug-in hybrid ahead of world premiere in Geneva next month offering fuel efficiency and performance.
Published Fri, Feb 21 2014 8:58 AM CST
|
Updated Tue, Nov 3 2020 12:18 PM CST
Typically, when you think about a plug-in hybrid car performance isn't something that comes to mind. The majority of hybrids on the market today are aimed at being green and sipping fuel with no thought of performance at all. Think Toyota Prius or Ford Fusion Hybrid. Volkswagen has unveiled a new plug-in hybrid that offers fuel efficiency and impressive performance.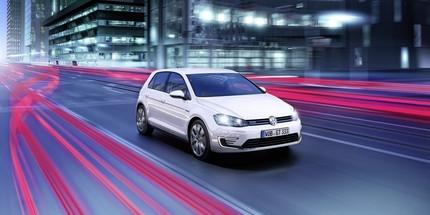 The Golf GTE isn't going to compete with a sports car, but it is certainly more exciting than a Prius. The GTE is a plug-in hybrid with a battery pack that can recharge from a wall outlet in only 3.5 hours. The car has a 1.4L 148 hp turbo direct-injected engine.
The car also has an electric motor producing 101hp. Combined the car has 201 hp and 258 lb-ft of torque. That equates to a top speed of 135 mph and a 0-62 mph time of 7.6 seconds. The car can also drive for 31 miles on electricity only and reach a top electric speed of 81 mph.
The total driving range with gas and electric power is 584 miles. The car has a fuel rating of 157 mpg on the European Driving Cycle. The VW Golf GTE will be officially unveiled at the Geneva Motor Show next month.
Related Tags